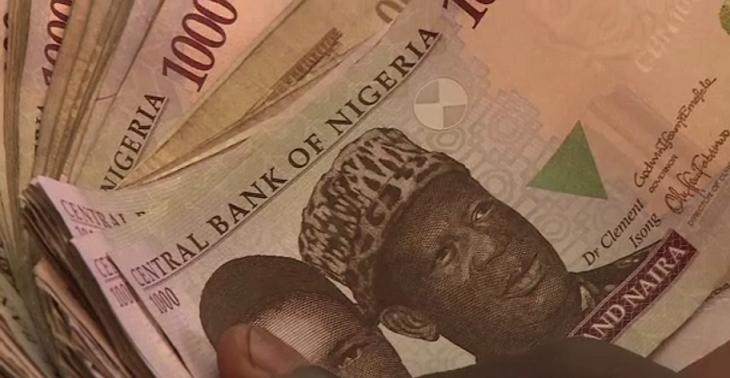 Photo : africanews
From : africanews.com
Because of the huge value gap between the official and black market, Nigeria's authorities may soon devalue the naira to boost confidence in the economy, shows by a Reuters poll.

A shortage of dollars in Nigeria has led the black market to charge a higher premium in compensation for that scarcity in the official market.

The poll suggests there is a 45 percent chance that the central bank will devalue the naira in coming weeks amid speculation that the government is stepping closer to liberalising it.

Last week, the central bank effectively devalued the naira for private individuals by offering them dollars at a rate of 1 dollar for 366 naira, instead of the official 305 rate.

Nigeria's central bank auctioned $230 million in forward contracts on the official market on Thursday after selling $370 million earlier in the same week to boost dollar liquidity and help narrow the gap between the official and black market rates.

Devaluations, a painful news, mostly to the poor, as the cost of living increases. But analysts say they are necessary to fix the broader economy.

Since 2014, the global oil prices have collapsed from over $100 a barrel to currently around half the price, however, they are picking up, it's not enough for saving Nigeria from reeling.