The World Mobile Congress gets underway in Barcelona on Monday and one highlight is the reported relaunch of the Nokia 3310. In parts of Africa, simpler phones are coveted because they are robust and cheap.


Melaketsehay Melese, a 33 year old resident of Addis Ababa, capital of Ethiopia, is known among friends and colleagues for being tech savvy. With his two jobs, as graphic designer and computer programmer, he's familiar with all the latest gadgets. He's often to be seen browsing the internet with his wide-screen tablet. But onlookers gasp in astonishment when they see his mobile phone..


Unlike his friends and colleagues, he didn't opt for a slim, stylish and lightweight smartphone. His bulky device doesn't even seem to belong to a well-known brand. It has basic functions of a phone - you can make calls and send texts. It also takes two SIM cards.


Durable


For metropolitan professionals in Addis Ababa like Melese, mobile phones are generally not only a means of communication. They are also status symbol. A smartphone shows you have arrived. But despite the peer pressure, Melese is sticking with his so-called feature phone, also known as dumb phone. His reasons are simple.


"It can work for many days without charge. It has better battery life. It is durable and can survive a fall," he told DW. In Ethiopia, the phone network is patchy and there are also frequent power outages. Under such circumstances, simpler devices can be more reliable. "Even with those two hurdles, the device enables you to communicate with others," Melese said.


In rural Ethiopia, where power interruption and network problems are more common than in the cities, it took little time for feature phones to become popular. Even farmers, who do not have electricity in their village, are eager to buy the phones. Once they have charged up their feature phones in a nearby town, they can use them for two to three weeks.


These mobile phones can also be a source of electric light after dark. The built-in radios also perform well and some feature phones can even access internet.


In addition to these benefits, they are also relatively cheap. According to mobile phone dealers, these devices generally have a price tag of between 400 Birr (17 euros, $18) and 600 Birr (25 euros) Birr. The best models only cost around 1000 Birr (40 euros).


Eighty percent of Ethiopia's population of around 100 million lives in rural areas, so cost is an important factor when making purchases.


Ali Hussein owns a shop that sells mobile phones and accessories in the town of Dessie some 400 kilometers (250 miles) north of Addis Ababa. He told DW there is a high demand for the feature phone among residents of rural areas.


"It has better sales. Why? Because it has better services. Though its quality has become low, currently it has more customers than other products. Consumers demand it," Ali said.


15 percent own a smartphone


Feature phones are popular not just in Ethiopia but elsewhere in sub-Saharan Africa as well.


A study conducted by the Pew Research Center in seven sub-Saharan countries in April 2015 revealed that an average of 65 percent of people living in those countries still used a feature phone while only 15 percent possessed a smartphone.


In urban Ethiopia, many use these type of feature phones as their second device. Traders, drivers, NGO workers and those with frequent field jobs prefer these phones as a backup.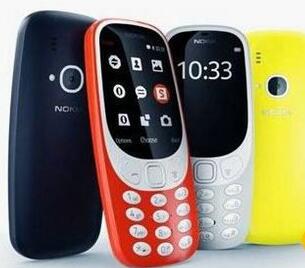 (Tesfalem Erago)

Smartphone admirers have been known to mock users of the handsets, referring to them as walkie-talkies.


Walkie-talkies were bulky, hand-held, two-way radio transceivers first used during World War Two.


Some have nicknamed feature phones Dangote, a reference to the bags of cement produced by the company owned by billionaire Aliko Dangote. Melese shrugs off disparaging remarks about the dimensions of his favorite device.


"Its bulkiness did not embarrass me. If you left it behind somewhere, you will remember it right away because you will feel light on your pocket or bag. So I have never lost it," he said.