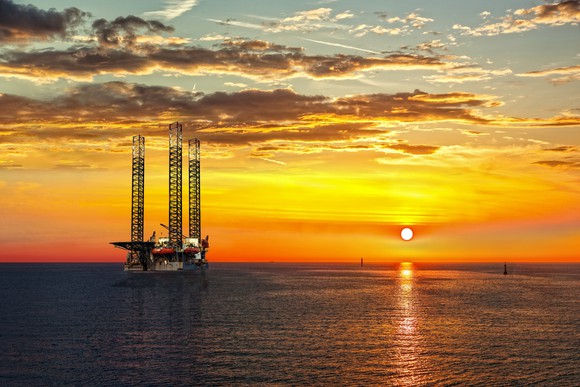 IMAGE SOURCE: Getty Images

FROM : angop.ao
According to an article from ANGOP, last January Luanda, Angola exported 52.2 million barrels of crude oil at an average price of more than $ 51.
The data are contained in monthly report on oil revenues sale of Ministry of Finance. Angola recorded a 3.3 million barrels increase in oil compared to December 2016 when the price of each barrel stood at an average $ 44.2, with the State tax revenue standing at 114.5 billion kwanzas.
Angolan fiscal revenue from oil exports reached the highest level in 16 months in January, exceeding 900 million Euros.
The document explains that sales related to the month of January translated into a turnover of 158.9 billion kwanzas, similar to that of October 2015.
With this data, the country exported more than 2.6 billion Euros of product in January only, the note adds.
Angola's export for 2014 cost more than 100 dollars each barrel, but the value dropped last March to $ 30.4 a barrel.
Each barrel of crude sold in January was more than five dollars at an average above the value that was the basis for drafting the State Budget for 2017, that worth $ 46.
The data contained in these reports of Ministry of Finance are the result of the tax statement submitted to the National Tax Office by the oil companies, Angolan state-run "Sonangol".
In 2017 Angola still remains the largest oil producer in Africa, after Nigeria.
Sonangol last December put the "maximum value" of the country's daily production for 2017 at 1.6 million of the crude oil since January
Thanks to improving market fundamentals, the crude oil price has raised from the mid-$ 20s to about $ 50s per barrel by the end of year 2016.
Members of the Organisation of Petroleum Exporting Countries (OPEC) on 30 November 2016 decided to reduce the crude oil production from 33.7 million to 32.5 million barrels per day.
The intention is to raise the price of a barrel of crude in the international market. Thanks to OPEC's decision to support prices by trimming production, the recovery could continue in 2017.