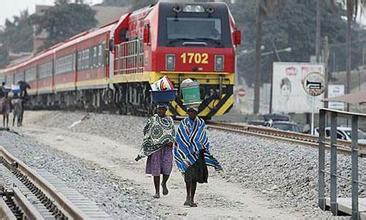 (baidu)
(by Frederic Musisi & Mark Keith Muhumuza)
For a further negotiations ande funacial closure from China,the finance minister of Uganda Matia Kasaija will fix the speific date to go to Beiing, for the meeting with chinese EXIM BANK. The two sides will expand the prospective financier of the Standard Gauge
Railway
(SGR)
Technocrats from ministries of Finance and Works as well as the SGR project led by Mr Kasaija had been scheduled to travel earlier-on for the meeting on February 27 (yesterday), but the arrangement suffered setbacks. The Ugandan team was supposed to travel with the Kenyan delegation to Beijing, China.
The meeting is expected to reach a final understanding regarding the financing of the multi-billion dollar railway from Nairobi to Malaba on the Kenya side, and Malaba to Kampala on the Uganda side. The stretch from Mombasa to Nairobi is complete and is expected to be commissioned this June.
If the discussions are fruitful, Uganda expects an advance of $2.8b (Shs8 trillion) or 85 per cent financing for construction of the Malaba-Kampala stretch (273km). Each kilometre will cost $8.4m (approximately Shs30b).
The East African Railway is planned from Mombasa to Nairobi via Uganda. Uganda will embark on the western route from Kampala to Ntungamo near the border with Rwanda and then northern route from Tororo to Packwach near the South Sudan border. The entire SGR project in Uganda is expected to cost $12.8b (Shs46 trillion), making it the most expensive infrastructure project in Uganda's history. On the Kenyan side, the line (120km) running from Nairobi to Naivasha is expected to cost$1.7b (Shs6 trillion), the line (266km) from Naivasha to Kisumu port cost $3.6b (Shs13t) while the 107km line connecting to Malaba will cost $1.7b (Shs6t).
Beijing, which has for months been very guarded on financing the railway from Nairobi to Kampala and has been shuttling back-and-forth with economic calculations, to eventually release the money boxed officials from Uganda and Kenya into a tight corner to agree, guarantee and ensure timely construction of the connecting routes for the railway to run seamlessly up to Kampala for it to make sense.