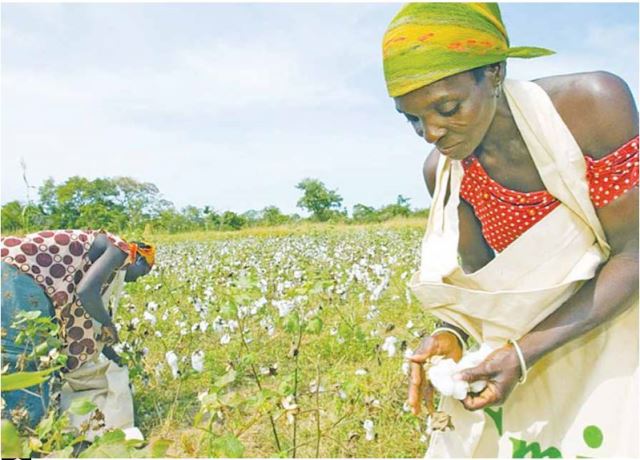 IMAGE SOURCE : http://www.dailynews.co.tz/
FROM : http://www.dailynews.co.tz/, by FLORENCE MUGARULA
Thanks to the forum organized recently by the Tanzania Standard Newspapers Limited (TSN), small and big investors, entrepreneurs, corporate, political leaders and ordinary wananchi found a new investment in Simiyu Region.

In general the forum succeeded to bring together development stakeholders who managed to use the platform to share experience and skills on how to do businesses, establish investments and boost economic activities in the region.


Simiyu, a region seeks the business and investment

Simiyu is among the new regions in Tanzania. The region marks fifth year this year since it was established in 2012. In other words, Simiyu is still a new region among 30 administrative regions in the country and thus it needs special attention for business and investment.

Being a new region, Simiyu has potential areas for investments for both local and foreign investors. The Regional Commissioner (RC), Mr Anthony Mtaka said his office invites both investors and customers to buy products that are produced in Simiyu.

According to the arrangement, all five districts of the region will carefully select an area of economy with Maswa already earmarking to invest seriously in chalk production, Busega in irrigation farming and Meatu in dairy farming, meat and milk processing factories.

The rest of Bariadi and Itilima are still working on their strategic areas. The region has so far established a policy, which states that 'buy or hire', this means one must choose between to buy or to hire.


The theme of this forum

Thus, one of the two must be done. During the business forum, which took place in Simiyu Region recently, participants discussed various issues, which aimed at boosting both the region's economic status and improve social services.

The forum participants used 660 minutes from morning to evening to discuss and strategize on how to make things move forward in the new region. Busega MP, Dr Raphael Chegeni was among hundreds of participants who greatly shared ideas that could help to bring positive changes in the region.

Among other issues, the MP called for financial institution to open branches in the region so that financial transactions cold be carried out easily. He said Simiyu farmers and livestock farmers earn a lot from their activities but it has been difficult for them to access financial services.


Why choose Simiyu?

Why should you invest in Simiyu Region? The region is suitable for investment due to good climate, which is suitable for tourism, agriculture and livestock production. Peace and political stability that offers a safe environment with low crime rates is another attracting factor for establishing investment in the region.

Thus investors have no reason to worry for the safety of their investment in the area. Moreover, hardworking and inexpensive local communities with adequate skills in modern farming practices to support the growth of industries is another major factor that assure investors of reliable support in the establishment and development of various investments in the region.

Transport links with other regions and proximity to neighboring countries is another important factor that attracts investors in the region.

Simiyu Region is linked to Kenya, Uganda, Burundi, Rwanda, and DRC. The major areas of investments that were exposed during the forum include agriculture, livestock keeping, fishing and industries.


Current situation economy in this region

The current investment situation in Simiyu In monetary terms the Region is estimated to have GDP at current prices of 1,959,401m/- in 2010 contributing about 6.07 per cent of National GDP.

The region also has per capital income of 510,023/- ranking it among middle income earners in the country. Agriculture Agriculture has continued to dominate the livelihood and economic performance of Simiyu Region.

The sector contributes about 75 percent to the Regional economy and employs about 80 percent of the active population in the Region. The main cash crops grown are cotton, groundnuts and sunflower.


Main industries in Simiyu

While the main food crops are maize, sorghum, paddy, sweet potatoes, millet and cassava. Simiyu Region covers a total area of 23,807.7 square kilometers, which is equal to 23,807,700 hectares.

Arable land suitable for Agriculture is 11,479,100 hectares. Total area cultivated is 6,942,378 hectares which is 60percent of the arable land. Irrigation Schemes: Total Regional Land which is suitable for irrigation 61,542 hectares and the Land which is being utilized according to 2011/12 data is only 14,766 hectares (23.99%).

This Land under irrigation is usually planted with paddy, maize and vegetables. Recently, it was established that at least 3000 acreas of land have been allocated at Mwananyili area in Busega District, Simiyu region for irrigation farming pilot study.

Simiyu Regional Commissioner (RC), Anthony Mtaka revealed that the irrigation project is set to commence next year. According to Mr Mtaka, Simiyu is expected to be the main food producer in the country and that plans are in place to see such goals being achieved.


Agriculture project in Busega District

He said Busega District is a 2017 priority district for agriculture in the region. "We are looking forward to use Lake Victoria water for irrigation farming, our aim is to feed Tanzania and other neighboring countries, this is possible and we are prepared to do it," he said.

He said that at the moment his office is looking for an affordable irrigation model that will help them to successful implement the project. Development stakeholders such as NMB, TIB and others have been approached to chip-in to support the project.

"We have already asked NMB through their agriculture window to support the project, we hope things will start to happen soon," he said. Busega is set to be an exemplar district in irrigation farming across the country.

The type of agriculture, which is expected to take place in Busega must be quite different from other areas that have no access to Lake Victoria water. Irrigation farming in Simiyu Region is another potential area for investment and thus investors are invited to inject capital in the area.


Cotton, pharmaceutical products, what to invest in Simiyu Region?

Cotton When we talk about cotton production in Tanzania, we are actually talking about Maswa cotton in Simiyu Region. According to the statistics, Simiyu Region is so far the leading cotton producer in Tanzania with over 150,000 tons of seed cotton per annum.

In a bid to improve health services and ensure reliable supply of medical materials, Simiyu Region is set to become the main supplier of pharmaceutical products in the coming few years following the ongoing plans to construct a big pharmaceutical factory in the region.

Various governmental institutions have teamed up to implement the multibillion project. The 250bn/- project is expected to take off this year. The implementation of the project will save the public fund, which is spent in importing drugs from abroad.

The government through Medical Store Department (MSD) spends more than 48bn annually in importing drugs and other pharmaceutical products from abroad. MSD gets about 80 per cent of its supplies from outside.

Investors are invited to invest in cotton growing and ginneries and other businesses. Livestock keeping is the second Major economic activity of the region. Simiyu Region has total number of 1.5 million heads of Cattles, 674,402 Goats, 254,746 Sheep, 1,501,146 Chicken, and 1, 723 pigs.

Marketing of Livestock and Livestock products: A total of 96, 634,930,090/- was gained in three years (2009-2012) after selling beef cattle, Goats and sheep. Five years later, Simiyu Region is inviting investors to invest in livestock industries for milk, meat as well as tanneries.

So far a Meatu Milk industry has already been established by Meatu Milk Enterprise. The Simiyu Regional Commissioner (RC), Mr Mtaka said his government was impressed by the efforts applied by youth in establishing the idea and that it is fully supporting the development and expansion of the industry.

"We are translating the fifth government's ideas of industrialization into action, we want Simiyu to move forward," he said. According to Mr Wilson Samson, one of Meatu Milk industry workers, the industry produces at least 150,000 litres of milk per day.

"We are determined to increase production and make sure Tanzanians consume their own products," he said. Chalk production Apart from agriculture and livestock, Simiyu region's initiatives to introduce small industries are seen in other areas.

A group of youth in the region has shown a committed spirit that has led to the establishment of chalk factory. The factory is likely to gain more expansion if supported with loans from the Tanzania Investment Bank (TIB) and other resources.

In January, this year, President John Magufuli visited Simiyu Region and Maswa chalks industry. He said he was optimistic that when the factory is expanded and becomes full operational, there would be no need for the country to import chalks and hinted chalk imports may be subjected to heavy duties to promote local production.

Fishing in Simiyu Region is mainly done in Busega District on the shores of Lake Victoria, Lake Kitangiri in Meatu District, rivers and dam reservoirs. However, there are efforts of increasing fish production by breeding fingerlings mainly for Tilapia species at Zanzui dam in Maswa District.

The produced fingerlings are used for stocking into dam reservoirs and ponds for domestic fish farming. Residents are currently advised to focus on pond fish keeping as well.

Investors are also invited in invest in fish processing industries in the region. Vegetables business Farmers are in serious need of vegetable seeds, packing materials and reliable market.

This is an opportunity for both local and international companies/investors to establish factories that will produce vegetables and fruit packing materials to boost the businesses in the area.

Ms Audoksia Charles said many entrepreneurs face challenges on where to get packing materials for their products. She said there is no reliable supplier or manufacturer of such materials in the area.

"We are forced to travel to Mwanza or wait for some traders to bring them here, but generally we need someone to support us in this area, we need a serious investor," she said.


"No regret in investing in Simiyu. Buy or Hire from us".

The 2012 National population census result estimated that the population for Simiyu was going to be 1,591,000.It is obvious to know that the growing population turn this region a potential investment area. Besides, it needs expansion for both social-economic services, therefore both small and big investors realize the business occasions in this region and allocate capital in the area for super profit.