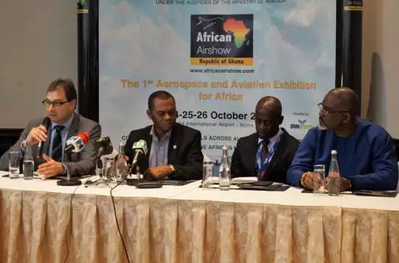 By Priscilla S .Djentuh, GNA
Accra, March 3, GNA - the objective of the Ministry was to establish Ghana as a transportation hub within the subregion of West Africa, said Elvis Hugh Tamakloe, Director of the Ministry of Aviation. As the first African Air Expo, this show is very important to create the awarness within Africa and the Globle Aviation Industry about the investment oppotunities in Ghana.Besides, the show can povide a fruitful forum from which stakeholders could able to interact with prospective investors.
It is very important for the Aviation industry to organise events such as the Air Expo to showcase the different oppotunities available in the Industry in Ghana and Africa.
Mr Didier Mary, the General Manager of the 4M events said one of the aims of the African Air show was to highlight the significance of the infrastructure within aviation industry including airport procurement, supplies and solutions and technology.
He also stated that Air show would attract key aviation industry players to discover first-hand range of new technologies and solutions that the industry has to offer.