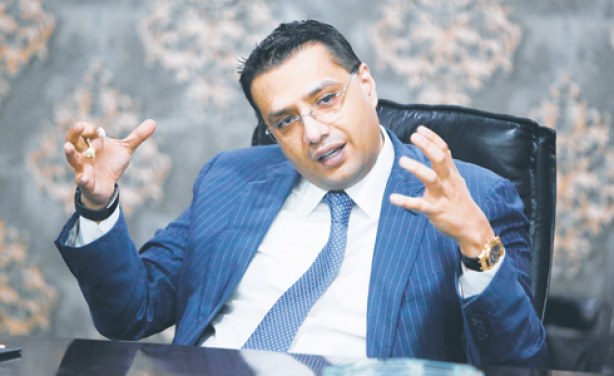 Cape Town — Yusuf Manji, is a name which has been trending in the Tanzanian news recently. Although he is well-known for his successful business life, right now it's happening for all the wrong reasons. A series of scandals led us to ask - who is this controversial figure?
Just the facts
He is CEO of Quality Group Limited (QGL), a privately held firm owned by the Manji family.

The QGL Group, it was founded in 1974,now in its Fourth decade of business excellence, has been making significant contributions to the economic development of Tanzania, helping in creation of an empowered and successful nation.With over 50 wholly owned and associate companies, QGL forms one of the Tanzania's premier and diversified business Groups. including, Automotive, Engineering Products, International Trade, Logistic Solutions and Warehousing, Real-estate Development, Food Processing, Consulting and a number of other business activities
In keeping with the policies of Tanzania nationals, the Group's contribution to the growth of the private sector continues to be an integral part of its corporate goals.Currently, QGL produces a variety of products- Many of these products are market leaders in the Tanzania and are exported to many countries spanning the Africa continent.

According to his Linkedin profile, the tycoon heads the U.S.$700 million conglomerate and the secrets of laudable success is quite simple, "Look ahead".
His firm has over 3,500 people on its payroll and many more contracted workers. It reportedly supports over 10,000 families around the world.
He is well-known for his firm's community work, which includes sponsoring many students and financial contributions during national crises.
Manji is the Chairman and a Trustee of Young Africans Sports Club the largest football club in East Africa.(Tanzania Young Africans Sports Club had 1-0 win over rival lion club,and won the Middle East African club championship.
Middle East Club Championship is also called the Cagame Cup. The event was named after President Kagame of Rwanda. Kagame is also the main sponsor of this event.).

He is also the Chairman of the Tanzanian Industrial Fishing and Processors Association
But what about Manji's legal woes?
1. Tigo Fraud Case
Manji is being accused of participating in fraud and corruption in transactions that sealed the sale of 34,479 shares worth over 13 billion shillings in Mic Tanzania Limited, which trades as Tigo. Lawyers representing a British registered company associated with businessman Yusuf Manji have claimed that the billionaire businessman owns 99 per cent of telecoms company.
2. Drug Abuse Allegations
According to the Daily News, Manji was accused of consuming Heroine, diacetyl-morphine and charged under section 17 (1) (a) of the Drugs Control and Enforcement Act No. 5 of 2005, which upon conviction, provides for a fine of not less than one million shillings, a five-year jail term or both sentences. Granting the bail, the magistrate sat two conditions requiring the accused to sign a hefty bond and secure one reliable surety who also signed the bond.
Dar es Salaam business magnet Yusuf Manji and High Court District Registrar Pamela Mazengo are among three persons accused of involvement in fraud and corruption in transactions that sealed the sale of 34,479 shares worth over 13bn/- in Mic Tanzania Limited, which trades as Tigo.

The third suspect in the deal is Business Registration and Licensing Agency (BRELA), which is claimed to have acted unlawfully by changing the records of Tigo in regard to the shares in question.


These revelations came to light before the Court of Appeal in Dar es Salaam , where advocate Ndurumah Majembe, for Quality Group, testified during hearing of preliminary points of objections in application for revision of High Court proceedings on the matter.

3. Illegal Immigrants
As the owner of Quality Group of Companies, he is facing charges of illegal hiring of 25 foreigners without working permits. The Immigration Department conducted an intensive search at the Quality Centre building along Nyerere Road and uncovered the 126 foreign employees, 25 of whom allegedly lacked valid permits to work in the country.
4. Manji and Yanga SC Take Over
The tycoon has been in the news and courts last year in his bid to take over the country's biggest and successful soccer club Yanga(Two of Tanzania's leading
football clubs
, Simba and
Yanga
).