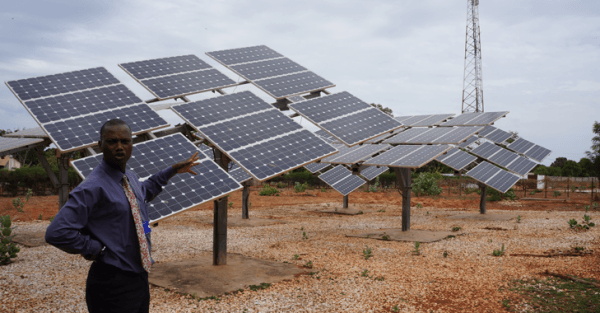 (ABLAYE MODOU NDIAYE)
The new Gambian president promised to improve the economy when he took office.
As it stands the f sector in the country is powered by fossil fuel which makes the consumer tariffs one of the highest in the sub region.
However, only 40 percent of the country have access to electricity. TO this end, the Sustainable Energy Fund for Africa (SEFA) approved a US $995,000-grant for energy to Gambia.
With access to electricity fairly low (40% in the whole country and 12% in rural areas), the Gambia intends to realize the opportunity to "green" its electricity sector by integrating renewable energies into the mix Of energy.
The SEFA-funded project will support the preparation of an appropriate policy and regulatory framework, develop technical standards and guidelines, conduct feasibility studies and structure a bidding process to attract the most appropriate investors. The project will also build technical and institutional capacity, including legal and regulatory issues.
"In this transition period, we are pleased to help The Gambia attract investment in clean mini-grids. These will be essential to provide energy to all rural households and businesses, laying the foundation for sustainable economic development, "said Engedasew Negash Habtemichael, Director of the ADB's Renewable Energy Division .
Launched in 2012, SEFA is a multi-donor facility of $ 95 million, funded by the governments of Denmark, the United Kingdom, the United States and Italy. It supports the Sustainable Energy Program in Africa through grants to facilitate the preparation of medium-term projects for renewable energy production and energy efficiency.