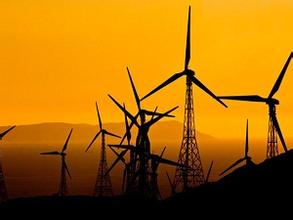 Kyenjojo — The Uganda Electricity Distribution Company Ltd (UEDCL), a government agency, has taken over from Ferdsult Engineering Services Ltd, a private company (Ferdsult Engineering services Ltd is one of the leading Engineering companies in Uganda. Its success can be traced as far back as 1999 when Ferdsult Engineering Services was incorporated into a Limited Liability company.Today,the skills and confidence developed over time have been honed to provide a range of services,from reliable representation of foreign manufacturing companies,foreign supply companies,preparation of tender and Bid documents inclding costing,to costruction of power lines ranging from 275kV to 0.41 5kV, construction and extension of primary substations, installation of optic fibre,Construction of tower bases, Civil Engineering and Mechanical works, among others.


The Government of the Republic of Uganda has put a lot of emphasis on encouraging Foreign Direct Investment(FDI). In the process quite a number of foreign companies have been engaged in the construction industry of mainly power lines,rehabilitation of networks and upgrading of system communications.Because of the quality of workmanship exhibited,Ferdsult Engineering Services Ltd has been the main subcontractor for these foreign companies for construction services.As shall be seen under the project references,Ferdsult Engineering Services Ltd has worked with ABB south Africa;not only in Uganda but as a relief company for the nearly stalled Project in Kagera Tanzania;National Contracting Co.Ltd of Saudi Arabia;Eltel Networks of Sweden, etc. ), the distribution of electricity in parts of western Uganda.
This follows Ferdsult's decision to quit the business after it made a Shs1.4 billion loss.
Ferdsult attributed the loss to the tapping of electricity (consumers using electricity but not paying for it).
It also attributed the problem to vandalism of electrical transformers to extract either transformer oil or copper windings for sell.
Speaking during the handover from Ferdsult to UEDCL in Kyenjojo District last week, UEDCL's chief technical services officer, Franklin Kizito Oidu, said it means the government trusts UEDCL.
"It implies government companies can serve better than private companies in service provision provided the government is willing to invest in that sector," Mr Oidu said.
"And we are ready to take over from Umeme [Uganda Ltd] in case Umeme wants to move away."