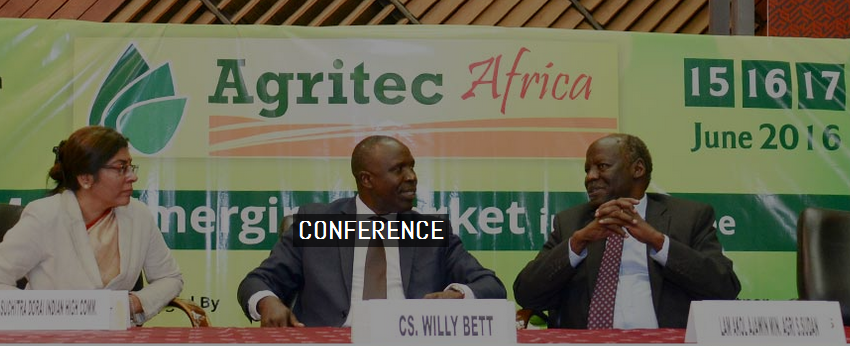 Show Start Date : 14 June 2017
Show End Date : 16 June 2017
Frequency : Annual
Open To : Trade Visitors
Venue Information : Kenyatta International Conference Center
City : Nairobi
Country : Kenya
Event Profile:The Agritec Africa Exhibition and Conference will be held in Nairobi, Kenya during June 14-16, 2017 . Africa has huge potential for Agricultural growth, thanks to ample amount of Land and Water Resources. Yet, land and agricultural productivity are found to be one of the lowest in the world. In Africa, Agriculture employs 65% labour force. Agriculture Sector accounts for 32% of GDP of Africa. Africa requires attention on following three core areas for Higher and Sustained growth.
Exhibitor Product profile:Profile of exhibit are agricultural products, handling equipment, biotechnology, Food processing, Poultry, Post Harvest treatment, fertilizers and chemicals, irrigation, plasticulture and water management, seeds nurseries and plant protection, agro chemicals and fertilizers, livestock, dairy and veterinary, greenhouse, gardening and landscaping, research and development and innovations, agricultural machinery and equipment, food processing and post harvest treatment.

Visitor Profile:Visitors like Agronomists, Bankers and Investors, Distributors, Engineers and Technicians, Farm Owners, Government Representatives, Marketers, Heads of Municipalities, Professional Consultants, Researchers, Project Managers, Scientists are the target visitors on this show.