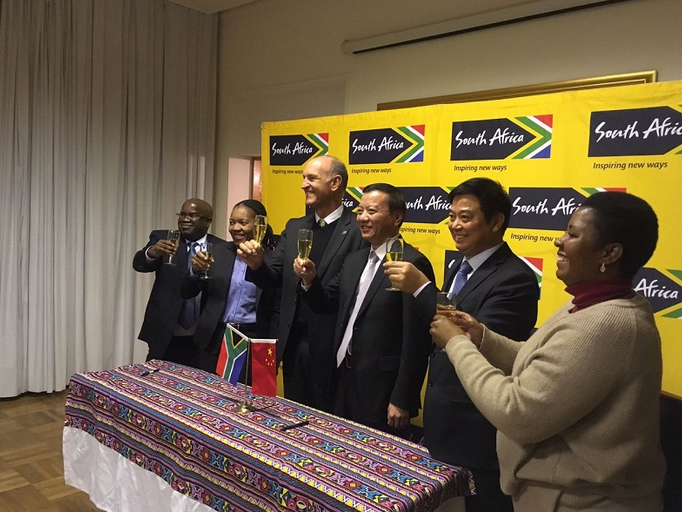 (Image: Supplied)

A memorandum of understanding(MOU) between the South African government and the People's Republic of China has been signed earlier this month, it was signed in Beijing, china, by Willem Bestbier, vice-chairperson of Fruit South Africa (Fruit SA) and his counterpart, Wang Xin, vice-chairperson of the Chinese Quarantine and Inspection Association (CIQA) on 1 November 2016. It can be expected that more fruits in South Africa will be exported.
For now the two sides are negotiating to increase market access for South African pears. Avocados and other fruit will be considered in the next round of negotiations.
Last year China imported 3.8-million tons of fruit, of which 110 000 tons were from South Africa. The Chinese fruit market is valued at US$ 5-billion (about R71-billion), and within 5 years South Africa's access will be one and half times greater.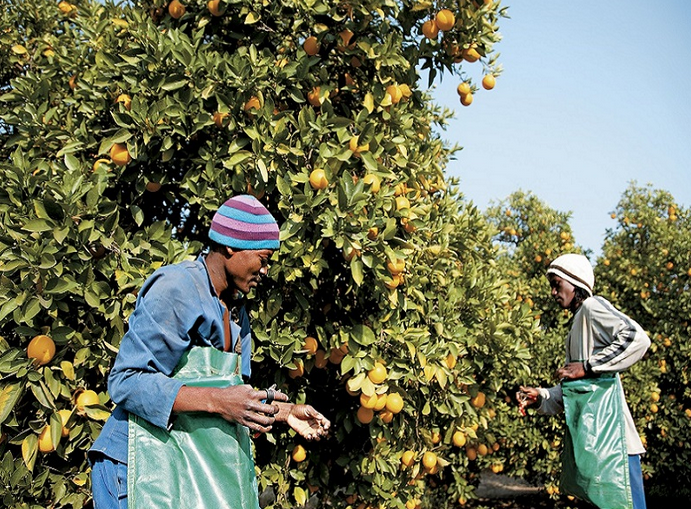 South Africa's fruit exporters are mainly from the Western Cape, Eastern Cape and Mpumalanga provinces. (Image to illustrate: Brand South Africa)

Dr Konanani Liphadzi, chief executive officer of Fruit SA shares insights on the impact of the MOU on agriculture in South Africa.
Dr Liphadzi, what does this new agreement with China mean for South Africa?
Liphadzi: In regards to the new MOU, this means the initiative is broadening market access. Secondly, we could share technical information like quarantine issues and also assist them with information needed. It goes both ways.
We also have a partner on the ground in China, who can share things like policy changes.
This partnership builds on the foundation we already have with China.
Lastly, there will be a lot of job creation, from hand pickers in South Africa to people doing packaging that will be hired, because of increased demand.
What fruit do we export to China?
KL: The three main produce we supply to the Chinese market are apples, citrus and table grapes.
How many fruit suppliers in South Africa currently export to China?
KL: Currently there are 12 companies that supply to China.
How many people are employed currently within the fruit industry?
KL: Currently 50% of our fruit produce are being exported. This is to 87 countries worldwide, with China being one of them. Overall 2.7-million tons fruit are exported globally, and 110 000 of it go to China. That is 300 000 jobs locally in the fruit industry, that's along the value chain, from the farm to where it ends with the consumer.
Tell us about the South African exporters.
KL: The 12 companies include the following:
We have companies that buy fruit from the farmers;
Other produce their own fruit and buy from different farmers;
Lastly, we have cooperatives, a group working together producing fruit. Then they have a marketing company advertising for them.
The exporters are mainly from the Western Cape, Eastern Cape and Mpumalanga.
The major producers come from the Western Cape, because it has a unique environment.
Are any of the fruit sent to China being genetically modified?
KL: We don't produce genetically modified fruit in South Africa.
How can an entrepreneur or any other farmer(s) get their fruit exported?
KL: There is room for new exporters, especially in terms of transformation. The Fresh Produce Exporters' forum is an association for developing new entries within the export market. It is a challenging process to get into exports, because it is not an easy industry.
Anyone interested in exports, can contact me.
Will China export any of their fruit to South Africa?
KL: They also want to send fruit. We are counter season to them. So, when we are harvesting, they have winter there. Selling fruit to them won't be a major issue. Our department of agriculture is considering citrus from them. We are not competing with them.
Is there anything you would like to add?
KL: In regards to the new MOU, this means the initiative is broadening market access.
This is in line with what our country's National Development Plan 2030 wants to achieve. We have identified a commodity, are increasing volumes to create jobs, and are opening the a market for our produce.
We appreciate the effort of the government to open the market, and that they are creating a good relationship with the Chinese government.