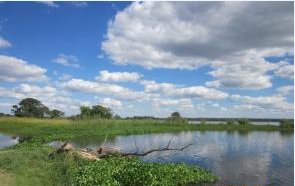 Chinese State-owned company, Sinohydro is courting Harare City Council to help it modernise and transform its sewerage system. (SINOHYDRO's sixteen Engineering and Construction Bureaus are qualified contractors for the construction of water conservancy and hydropower engineering projects. They are industry leaders in the fields of RCC dam construction, concrete double curvature works, arch dam construction, concrete gravity dam construction, high pressure curtain grouting, large-scale processed aggregate production, large metal structure fabrication and installation, installation of large water turbine generation units, switchyards, and high-cut slope treatments.
At the same time the SINOHYDRO Engineering and Construction Bureaus are actively engaged in developing non-hydroelectric fields such as road works, coal/oil-fired power projects, large scale factories, high-rise buildings, high-grade motorways, long-span bridges, subterranean structures, airports, wharf structures, waterways, and sea embankments. They have contracted many coastal reclamation and dredging projects and made outstanding achievements.
Based on advanced techniques and scientific management, the Engineering and Consturction Bureaus have received certificates for ISO9001-2000 Quality Management System, ISO14001-2004 Environment Management System, and GB/T28001-2001 Health and Safety Management System.
Presently, under the leadership of the SINOHYDRO Corporation Limited, each SINOHYDRO Engineering and Construction Bureau is undertaking large-scale development strategies aimed at building sustainable development initiatives, and a high-qualified and efficient international engineering managerial group.)Sinohydro also intends to clean up Lake Chivero to improve the city's water quality. Harare uses eight chemicals that include aluminium sulphate, lime, sodium silicate and sulphuric acid to treat water. At least $30 million is required annually to purify Harare water.

The company submitted an unsolicited expression of interest to arrange financing and implementation of the proposed project.
Council's Environment Management Committee chaired by Clr Herbert Gomba gave acting town clerk Mrs Josephine Ncube permission to negotiate with the firm.

"We would like to register our interest to work with the Ministry of Local Government, Public Works and National Housing and Harare City Council to implement Lake Chivero Water Environment Management and Treatment Project.

"We hereby submit our unsolicited expression of interest to arrange financing and implementation of this proposed project," reads the letter.

"First of all, it is required to carry out thorough investigation and analysis on the pollution sources near Lake Chivero on the basis of collecting the data and materials with regard to these sources, develop a comprehensive treatment against them."

Sinohydro said the urban sewerage drainage basin should be centrally-treated on the basis of zones.