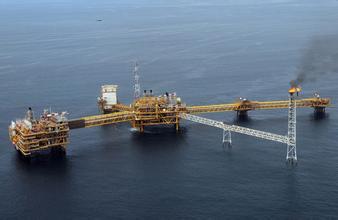 In order to attract the new investments to Nigeria's oil and gas free zones, the Oil & Gas Free Zones Authority, OGFZA, plans to reduced tariff to prospective investors.
The managing director of OGFZA, Okon Umana, who disclosed this on Saturday, said the process to bring a downward review of tariffs paid by investors in the oil and gas zones in the country has since begun.
The session became necessary following complaints by licensed investors about high tariffs applicable in the country's free zones.
The licensees' concern was that the Industry Wide Standard Tariffs being enforced in the free zones were negotiated and signed only by the National Investments Management Services, NAPIMS, and the joint venture operators in the oil and gas industry without input or involvement of other investors in the free zones.
The joint venture operating companies inxlude Exxonmobil, Shell, Intels, Addax, Agip, Total and Chevron.
The licensees argued that it was unfair to impose such tariff regime on everyone when the process that produced it was not inclusive.
They demanded the review of the tariffs for all parties, by involving NAPIMS, OGFZA, the international oil companies and other licensees.
During the session, Mr. Umana told the investors that their case deserved adequate consideration.
He noted that the downward review of the statutory levies was necessary to justify the very idea of a free zone as an enclave where investors enjoy low cost and ease of doing business.
He told the investors that a meeting was being planned with NAPIMS, Intels and other relevant interest groups in the industry to agree on a regime of tariffs that would be fair to all parties involved.
Mr. Umana explained that the schedule of the tariffs being implemented at the moment was approved by NAPIMS "without the input of the Oil and Gas Free Zone Authority,"
This arrangement, he pointed out, was contrary to section 25 of the Oil & Gas Free Zone Act Cap 05, LFN 2010 and section 11 and 39 (4) of the Oil & Gas Export Free Zone Regulations 2003.
Section 11 of the Oil & Gas Export Free Zone Regulations 2003 states that: "The Authority shall issue schedule of tariffs which shall apply in the Free Zones and which shall be reviewed from time to time and copies made available to the licensees or operators."
The proposed reduction in tariffs is one of the measures being taken by OGFZA to boost economic activities in the oil and gas free zones.