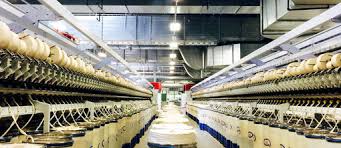 (news24)

A new factory who was invested a R1.3bn in Atlantis by multinational corporation Pegas Nonwovens will set to open in the suburb of Cape Town.
The new Atlantis facility will manufacture non-woven, polypropylene and polyethylene-based textiles used in disposable hygiene products such as baby diapers, adult incontinence and feminine hygiene products.
At a media briefing, Mayor Patricia de Lille congratulated Pegas on furthering its international expansion.
Pegas has expressed great confidence in Cape Town as a safe investment location, De Lille said.
De Lille said the investment by Pegas is expected to create 200 direct jobs.
"[This] is an investment into the lives of vulnerable residents who will soon have a brighter future as they, together with their families, are uplifted out of poverty," she said.
Atlantis is a special economic zone (SEZ) which it is envisioned will support manufacturing, mainly for the renewable energy sector.
Other major companies already in operation in Atlantis include Gestamp Renewable Industries, a Spanish wind tower manufacturer, and electronics manufacturer Hisense.
The R1.3bn is the largest single investment facilitated by the Western Cape's investment agency, Wesgro, since 2011.
In a statement, Western Cape premier Helen Zille said the province plans to launch an investor centre alongside Wesgro during the course of 2017.
This will be a one-stop-shop for investors to complete local, provincial and national regulatory processes under the professional guidance of a single relationship manager