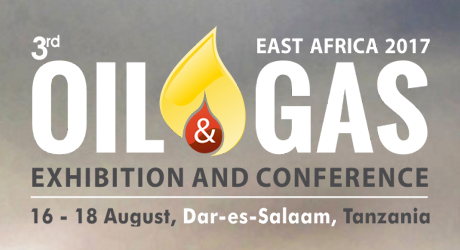 It is truly remarkable how East Africa, and specifically Tanzania has in a short period of time become the main focus of attention as a source of new global gas supply. Large amounts of foreign investments have been made in the Tanzanian Oil and Gas industry after its discovery. These investments have made East Africa the next lucrative market in the international scenario.
Since 2010, Tanzania has witnessed further exploration and discoveries of significant quantities of natural gas both on and off-shore.
The 2nd Oil & Gas Tanzania Africa - Int'l Trade Exhibition, will be held from 16 - 18 August, 2017. This event will be the hub for key players in the Oil and Gas industry, attracting leading oil, gas and petroleum companies from around the world.
Oil & Gas Africa will offer participants the opportunity to showcase the industry's latest achievements and technologies while networking with key figures from the region's oil and gas sector. The exhibition brings the industry together in a forum that is conducive to business. This event is not only a key international event on Oil and Gas exploration in Tanzania but also an important platform for establishing and building business relations globally.
The Mlimani Conference Center is one of the leading centers in East Africa that host the award winning and successful international business meetings, seminars and conferences every year. Being conveniently situated in the prime location the centre is easily accessible from various important places of the city.
With as much as 100+ exhibitors spread out over a 5,000 square mts. of exhibition space, the 19th edition of OIL & GAS AFRICA offers a nearly 60% increase in size from last year. More than 100+ exhibitors will be comfortably accommodated at the venue with a special showcase of the open display of machinery.
The OIL & GAS industry is a sector of the economy that transforms various resources into constructed physical economic and social infrastructure necessary for socio-economic development. The Tanzania Oil & Gas industry continues to be the most exciting and developing sectors in the economy of the country, attracting thousands of investors.