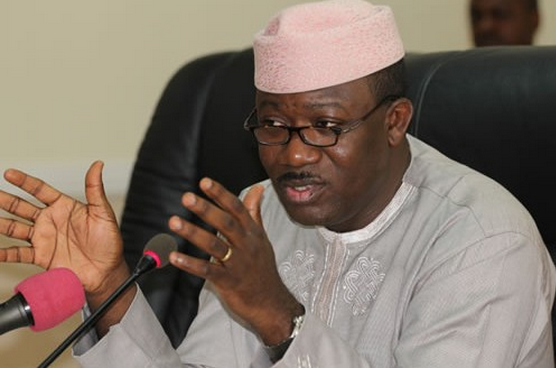 The Minister of Mines and Steel Development, Mr Kayode Fayemi, disclosed this on Monday in Kaduna during a courtesy visit on Gov. Nasiru El-Rufai
Fayemi said, the ministry was on a National tour on mining locations.
According to him, Kaduna happens to be the first state where the first tour is kicking off.
The minister, while commenting on illegal mining, said it was a source of concern for the government, adding that steps were being taken to address the challenges.
He said the government had been active in pulling together the artisanal and informal miners to reduce illegal mining.
"We are also working with states in providing the technical and financial support so that they can enter the main stream of mining rather than operating illegally.
"But the duty we owe to our people is to also enlighten them on the need to engage in formal and organised mining practice.
"If you do this in a formal and organised manner, you will make more money; you will not be cheated by middlemen who took advantage of the unorganized system.
"These middlemen have often encouraged these illegal miners to escalate dangerous minerals that could be injurious to their health,'' he said.
The minister said: "We have a duty to teach them safer mining process and to ensure that they have the tools to be able to conduct legitimate trade.''
"The ministry is prepared to partner with states to include these miners in the scheme of things by formally issuing them small scale licence for such operations.
"It is not everybody that can be a major or mega miner, but for those who are small artisanal miners, they can pull their resources together to achieve the economics of scale in this regard, " he said
The Acting Governor, Bala Bantex, said the state would cooperate with the ministry to reposition the sector.
He said the state had, to a great extent, regularised the activities of the illegal miners in a manner to reduce the criminal exploitation of the soil.
Bantex said the state's initiative was helping to make miners accountable.