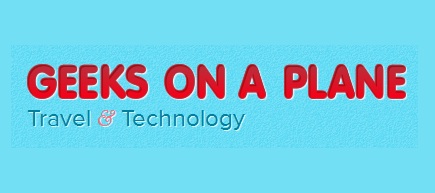 Determined to expose the investment opportunities in Nigeria, 500 Startups, in partnership with Ingressive and African Technology Foundation, is to host the inaugural Africa's edition of 'Geeks on a Plane' programme in Lagos, the Nigerian economic capital, from the 20th-23rd of this month.
In a statement made available to The Guardian yesterday, the Founding Partner at 500 Startups, Mr. Dave McClure, said the programme would engage local thought leaders and ecosystem drivers in a series of events and activities meant to celebrate Nigeria's entrepreneurial talents, highlight disruptive technologies as well as showcase available investment opportunities in the country.

His words: "The African region is definitely of interest to 500 as we continue to look for and source deals from traditionally under-represented ecosystems. While we invest 70 per cent in the United Sates, 30 per cent of our deals are spread across 60 different countries currently.

"Through Geeks on a Plane, we are looking to build stronger relationships with investors on the ground, maybe even find a few startups to invest in, and have a lot of fun with local nerds.

"The key tour activities in Lagos will include taste of Nigeria which would feature a techno-cultural journey across major ecosystems and culinary touch points; Seedstars World which comprises a pitch event showcasing diverse and game-changing Nigerian startups; Geeks Meet Nollywood which is a star-studded red carpet event that explores the intersection between African media and technology solutions; Space Apps Nigeria that will also feature a showcase of the next generation of Africa's youthful innovators and VC Unlocked which will showcase where Dave and team will unlock the secrets of Silicon Valley Investing."

The Regional Partner, African Technology Foundation(The mission of the African Technology Foundation is to globalize African technologies by providing access to resources that effectively address and manage the most pressing technological challenges on the continent.We work in partnership with African enterprises and cross-continental innovation actors to help them start, grow and scale globally. We achieve this through a series of activities that include capacity building, knowledge distribution and access to global networks, mentorships and diaspora engagement activities.), Mr. Oluseye Soyode-Johnson, further stated that the tour would expose the Geeks to the depth of innovation activities in Lagos, and showcase the diversity of entrepreneurial activities.

He went on: "Much has been said about Nigeria's potential to consistently create Africa's leading technology ventures that have the potential to scale globally.

"Following the visit to Lagos, the Geeks will travel to Accra, Ghana where they will be further immersed in innovation activities across West Africa. They will meet with business leaders, attend conferences, visit co-working spaces and share venture-creation ideas with key ecosystem leaders and investors. The tour will move on to South Africa where they will learn how innovation actors in Johannesburg and Cape Town have blazed the trail and led entrepreneurial activities in Southern Africa."

Geeks On a Plane is a business travel and cultural exchange program created by Endeavor Entrepreneur and Global Board Member Wences Casares and Dave McClure, a self-described Silicon Valley Geek who has been an advisor or investor in more than 80 companies, and is passionate about helping startups with marketing, product strategy and startup metrics. Through Geeks On a Plane, they bring together other Silicon Valley techies, international entrepreneurs, investors, and bloggers to share information, advice, and information.Initiated by 500 Startups, a startup accelerator from Silicon Valley, through this initiative founders Dave McClure and Christen O'Brien travel to technology markets with geeks and startup enthusiasts. The participants come from companies like GE, Wahooly, XG Ventures, SoftLayer, JESS3, Qualcomm Ventures, SendGrid, Google, Zenith Society and more.

This year the group visited São Paulo, Rio de Janeiro, Santiago and Buenos Aires where Endeavor companies Enox, Mercado Libre, Bling Nation and Globant participated in the program. Wences Casares was a panelist and discussed things he wished he had known when he was just beginning his entrepreneurial career and lessons he's learned along the way (for instance, he wishes he had failed more often and more quickly). Peng Ong, the founder of Match.com emphasized the need for entrepreneurs to think big. He stressed that entrepreneurs in emerging markets are making big strides, and talk big, but they could still act bigger.