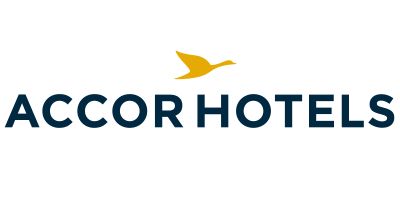 (Eden Sahle)
Accor Hotels, a French multinational hotel group, part of the CAC 40 index, which operates in 94 countries, signing a major deal with Ethiopia's tourism sector to open over 500 rooms in Addis Ababa; the biggest diplomatic base of the continent.
The tourism industry has been moving forward to fully use its potential, with the country formulating strategies and policies to increase the number of visitors and develop world class infrastructure. The stronger growth of the industry is underpinned by an improving infrastructure; with the coming of globally famed chain hotels including Ramada Addis Hotel, Radisson Blu, Sheraton Addis, Marriott Executive Apartments, Golden Tulip, Hilton, and Best Western International. The number is yet to improve with the coming of Accor Group Hotels, Inter Continental Hotels Group, Hilton Worldwide, AU Grand Hotel, Pullmann, Crowne Plaza, and Wyndham Hotel Group. Highlighting on these investments, the industry is expected to show massive growth particularly in regards to hotel investments.
The past few weeks have brought great news for Ethiopian tourism industry, inking a major agreement to bring Europe's famed hotel group Accor Hotels under its soil. Accor has major investments in the continent in 13 countries erecting 88 new hotels with over 12,000 rooms. It's the leading hotelier by number of rooms in Africa opening its doors in over 20 African countries
It has created more than 10,000 job opportunities from its 94 hotels. Accor Group's three Hotels will be opened in the coming five years to take its fair share of the growing Ethiopian tourism. This agreement is part of Accor Hotels determined expansion plan in the continent. The group has signed a Management Agreement for a portfolio of 50 hotels in Angola and with Ibis Styles Luanda Talatona. This plan is adapted to the individual deals and locations and for all brands from luxury to economic segments. With an existing network of 89 hotels and a significant pipeline of several new hotels, Accor Hotels has proved itself to be the next big thing in Ethiopia.
The contribution of the industry to Ethiopia's GDP is forecast to rise by 5 per cent by 2026 to ETB 85 billion. This largely reflects the economic activity generated by industry stakeholders such as hotels, travel agents, airlines and other passenger transportation services, restaurant, and leisure industries. In terms of job creation, it is expected to increase to 6.6 per cent generating 2,422,000 jobs by 2026. Although the country is not satisfied with the number of visitors hosting less than a million visitors on yearly basis, it is striving to increase the number of tourists to one million and the revenue to well over ETB 675 billion between 2017 and 2026.