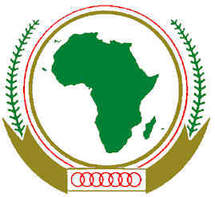 (Jean David Mihamle)

The AfDB, the African Development Bank, is calling for lower tariffs between Morocco and the rest of Africa to boost trade.
The results of the study are contained in a publication entitled "Analysis of Morocco's trade policy - Impact of Morocco's tariff policy on its position as a hub for the rest of Africa."
Trade between Morocco and the rest of the continent has grown exponentially in recent years. The ADB places it at more than 20%, or more than $ 1.5 billion.
If ECOWAS - Morocco's main economic partner in Africa - reduced its tariffs by half, the ADB noted, this would lead to an increase of about 5% in Moroccan exports.
According to the African banking institution, this same logic would increase Moroccan exports to the countries of the Common Market for Eastern and Southern Africa (COMESA) by 15%. Trade between the Shereefian kingdom and the Economic Community of East African States Central Africa (ECCAS) would increase by 23%. Finally stresses the ADB the increase of Moroccan exports "could reach 40% with the Community of East Africa!"
Morocco's willingness to integrate ECOWAS should accelerate the process of facilitating business with the rest of the continent.
This study by the ADB shows that the reduction in tariffs is capable of infusing the dynamics of intra-African trade, which is struggling to cross the 20% threshold.
A real challenge as Europe puts pressure on African states to sign the Economic Partnership Agreements.