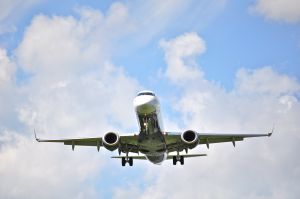 2016 African airlines safety performance
Prior to book a flight, many people want to know if the airline they are going to fly with is a safe one.However it is not easy to say if an
airline
is 'safe' or 'unsafe' just by looking at fatal accident statistics. Nowadays, many aviation
safety
agent provide reliable information about this issue around the world.
The International Air
Transport
Association (IATA) said that the best safety performance in the past of Sub-Saharan Africa Airline industry has been recorded in 2016.
The International Air Transport Association reviewers said that the accident rate in the sub-Saharan region was at 2.30 per one million departures compared to 9.73 for the last five years. One should notice that the accident rate has reduced drastically.
Democratic Republic of Congo searching for the lost glory
As we all knew Africa and especially Democratic Republic of Congo have many mineral resources. Diamond consists one of exploitation of natural resources in Democratic Republic of Congo. But Diamond prices have dropped down since 10 years ago causing gloom in the region of Mbuji Mayi, in the Democratic republic of Congo known for diamond production.
To seek the lost glory, the industry has injected a monthly income of over $ 2 million into the economic circuit the last few years.