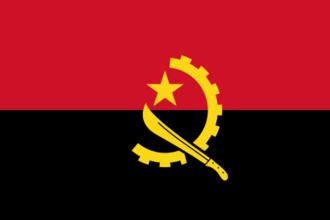 Namacunde — The governor of Cunene, Kundi Paihama, (Kundy Paihama is an Angolan politician who served as Angola's Minister of Defense from 1999 to 2010.He has subsequently served as Minister for War Veterans.
Paihama was the 18th candidate on the national list of the People's Movement for the Liberation of Angola (MPLA) in the September 2008 parliamentary election. He won a seat in this election, in which the MPLA won an overwhelming majority in the National Assembly.
Kundy Paihama owns 33.15% of the shares of the Banco Angolano de Negócios e Comércio.)on Saturday in the Namacunde municipality called on national and foreign entrepreneurs to invest more in various sectors of economic activity in the region.
The governor made these considerations in a meeting with the entrepreneurs in the municipality of Namacunde, noting that the country is focused on economic diversification, so entrepreneurs must follow the dynamics, investing more in the sectors of agriculture, livestock, transport, communication and civil engineering.
Kundi Paihama stressed that the government of Cunene is open to national and foreign businessmen who intend to invest in the province.
The official acknowledged the effort and dedication of the entrepreneurs in the province, due to the difficulties they are experiencing, given the current situation in the country, with the growing lack of foreign exchange.