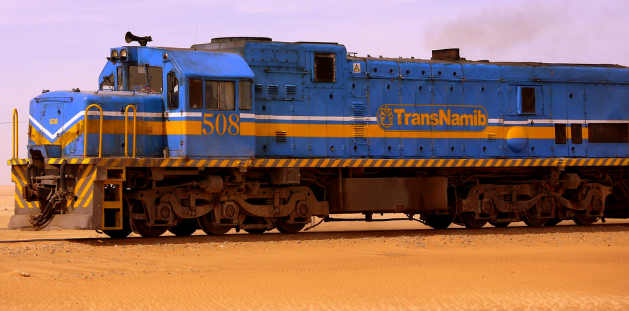 Paul Smith, the chairperson of TransNamib board of directors, said: "Running TransNamib unprofitably and contrary to well-established business principles cannot continue, and has to change. "Thus, the board has made special resolutions to implement its business plan with immediate effect, and appoint a new CEO as soon as possible." Other new senior executives will also be appointed in the near future.

TransNamib has just received six new locomotives from the Brazilian offshoot of US firm GE at a cost of $28.2m, plus 90 tanker waggons for $10.34m, as it continues to upgrade its rolling stock. These new equipment will be used to transport sulphuric acid between Tsumeb and Walvis Bay for export under a ten-year contract with Dundee Precious Metals.

TransNamib acting CEO Hippy Tjivikua said: "The funding for all locomotives and acid tankers was made possible by government, and it should be noted that the whole of the procedure of this equipment was done above board and transparently, without state capture." Traditionally, African rail companies have almost all been state owned, state operated and required large subsidies to keep operating, as they are seen as being of great public benefit. This has rarely translated into efficient services and good use of tax revenue.

Although there is now growing pressure to switch to a more commercially-minded operation, this does not usually involve privatisation. Namibia is, therefore, following the South African model of trying to run a parastatal rail company as if it were accountable to shareholders.

Economic context

It will be amazing to see to what extent the same policy is pursued with other Namibian parastatals, such as NamWater and NamPower, particularly as public sector wages account for the biggest share of state expenditure. Despite the falls in commodity prices, Namibia's economy is still growing.The bank of Namibia expects 2.9% ecomic growth at the end of this year.The government is introducing a capital gains tax and a new wealth tax but there are few substantive cuts, except to the defense budget. The government cut waste as much as it can because of the growing public debt. While the government is right to try to keep a lid on its deficit, the debt is equivalent to 41.9% of GDP and so is lower than that of most African states.

The head of research at Namibia Equity Brokers, Alfred Kamupingene when talking to the parliamentary standing committee on economics and public administration said that: "It should not be an issue if we generate enough money to honour our financialobligations."In the long term, the government wants to integrate its economy more closely with its neighbours by turning Walvis Bay into an entrepot for Southern Africa. Together with port operator Namport and other stakeholders, it is in the process of improving road and rail links to the port from the rest of the Southern African Development Community (SADC).

To reinforce the terminal, a new container terminal is being built on 40 hectares of reclaimed land at Walvis Bay, which will take the port's annual handling capacity up to 700,000 TEU, or standard sized containers. The Developer China Harbour and Engineering Company (CHEC) is close to completing the project, which will provide quay length of 2,100m. Shipping cargo in and out of Walvis Bay can save several days transport time for businesses trading with North America and Europe. The port is particularly well placed and equipped to serve.