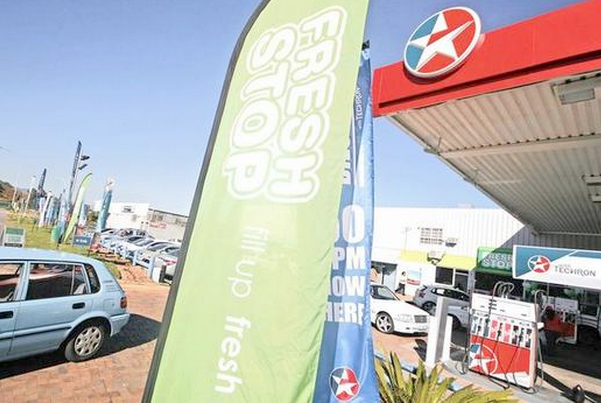 Sinopec is the largest oil company in China and the deal will give it its first major refinery in Africa.Chevron's South African assets include a 100 000 barrel-per-day oil refinery in Cape Town, a lubricants plant in Durban as well as 820 petrol stations and other oil storage facilities.
Chevron Global Energy, which put the assets on sale early last year, said the reason why Sinopec's bid was selected was partly because it offered better terms and conditions, including a commitment to operate the businesses as going concerns and the opportunity to reap strategic value for its longer-term strategy in Africa.
The deal, which includes 220 convenience stores across South Africa and Botswana, is subject to regulatory approval.
With a growing middle class, demand in South Africa for refined petroleum has increased by nearly 5 percent annually over the past five years, to a current total of about 27 million tons, Sinopec said.
Sinopec in 2012 partnered South Africa's national oil company PetroSA to help develop a new greenfields refinery that has subsequently been shelved due to high costs. It said it would retain the whole workforce as well as the existing Caltex brand for the retail fuel stations for up to six years before launching a rebranding strategy.
The remaining 25 percent of the assets would continue to be held by a group of local shareholders, in accordance with South Africa's black economic empowerment requirements.
Sinopec was the last remaining bidder in the auction which lasted more than a year and drew interest from French oil firm Total and commodity traders Glencore and Gunvor.
While the deal gives Sinopec considerable market share in the local downstream market, acquisition comes at a time when the government is enforcing stricter emissions standards, which require refineries to make significant investments in order to comply. The government published specifications for the cleaner fuels specifications for petrol and diesel in 2012.
According to the report released last September, the South African Petroleum Industry Association stated that the investment in infrastructure development from its members and their refinerise had amounted to about R20 billion during year 2012 to 2014.But there has been uncertainty about the determination of a cost-recovery mechanism for the investments to convert to cleaner fuels at refineries.