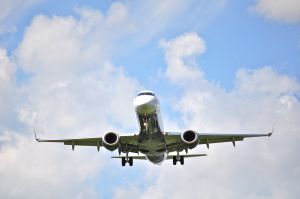 Kenyan resident traveling to Somalia will now have more options new weekly direct flights between the two countries."We have directed the security teams from both countries to meet immediately and agree on modalities of relaunching direct flights between Nairobi and Mogadishu and this is to happen with the first flight being within two weeks."

A move welcomed by Mohamed, more popularly known by his nickname Farmajo, when he, together with President Kenyatta gave a joint press briefing on their talks, at State House, Nairobi.The move also signifies a warming of bilateral relations between both countries, said Mohamed,more popularly known by his nickname Farmajo."With these direct flights to Mogadishu, I foresee we will get to know each other better and do more together in the future," he said."I wanted to thank you for making the flights from Mogadishu to Nairobi starting in two weeks. We will welcome that and we really appreciate," he said.

He also thanked Kenya for the prominent role it has played in the fight against Al Shabaab through the African Union Mission in Somalia (AMISOM) and for hosting, for decades, the largest number of Somali refugees. Mohamed attended personally the Inter-Governmental Authority on Development (IGAD) Summit on refugees that will be held in Nairobi on Saturday.

His visit comes at a time when UN Secretary General Antonio Guterres has appealed for the international community to come in and assist Mohamed's government to deal with the drought currently faced by the region. During his visit to Kenya this month UN General Secretary called on international support.