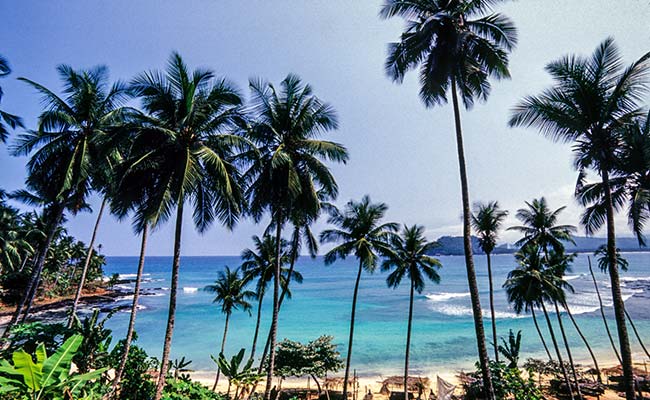 (Gbenga Akinfenwa)
In order to fight against the rising prices of building materials, to cushion the effect of the lingering recession, Nigeria want to use coconut tresss as alternative to timber for structural uses, especially for roofing purposes.
As at last September, a piece of 2 by 2 plank (timber) sold at the rate of N250, while 2 by 3-N350; 2 by 4-N500 and phasing board at the rate of N1, 300. But as at last week, 2 by 2 sold at N270; 2 by 3-N450; 2 by 4-N550, while phasing board is sold between N1800 and N2000.
Accordint to the Guardian's coconut tree is relatively cheap compared to timber.Coconut trees as one of the best materials for rafter, compared to planks from palm trees, which are also commonly used.When it used for roofing works, they are rugged and long-lasting.
In areas where planting of the economic tree is not common, the prices- inclusive of cutting and transportation is still moderate compared to timber, depending on the proximity to the farm. While the 2 by 4 piece of timber is at the rate of N550 now, a 2 by 4 piece of coconut tree could be purchased at the rate of N300 to N350. The same thing for the 2 by 3, which is as low as N200 to N250 for coconut tree, in open markets, compared to N450 for timber.
To Bamise Oguntola, a bricklayer, majority of the houses he handled in recent times, coconut trees were used for the rafter. This, he also linked with the price, noting that if quality coconut trees are procured, they can substitute timbers, whose price is rising daily.
He noted that aside for rafter making, those building shops now prefer the use of coconut tree planks as replacement for steel poles, adding that some areas are also embracing the use of coconut trunk as electricity poles, since brick poles are not affordable.
Now Nigeria's government courage to develop the coconut sector, it will be a good opportunity for the farmers.