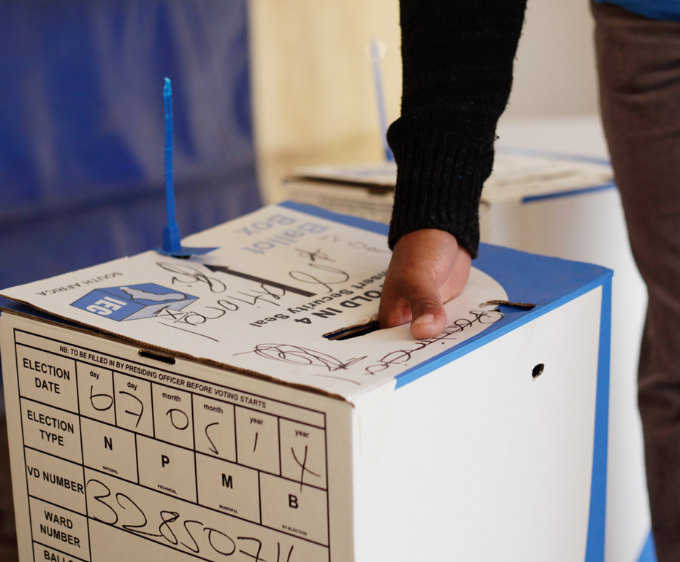 The Electoral Commission (EC) has filed last Friday a notice of motion in the Electoral Court to postpone the by-election scheduled for 29 March 2017 by 90 days.The notice seeks condonation of the court to exceed the legal timeframe of 90 days in which by-elections must be held following a ward vacancy.

At the same time the EC has written to the MEC for Cooperative Governance and Traditional Affairs in Kwazulu-Natal to inform the MEC of the notice and to request the proclamation of a new date should the court application be successful.This decision announced by the EC to approach the court and MEC for a 90 day postponement follows an objection by a political party against the voters' roll for next week's by-election.

The African National Congress (ANC) lodged an objection to the accuracy of the voters' roll in which it pretended that around four hundreds voters were incorrectly registered in the ward. Currently there are 3 983 registered voters in the ward. While the EC has taken all reasonable measures to ensure the validity of the voters's roll – including fieldwork and direct communication initiatives urging voters to update and correct their addresses ahead of the by-election – these initiatives have had limited success.

Another measure has also been extending the period in the election timetable for by-election during which political parties and contestants have access to the voters' roll to help check its accuracy. Having considered the objection, the EC took the decision to approach the court and MEC to postpone the by-election to allow further fieldwork and other initiatives to identify and, if necessary, correct the registration of voters in this ward.

The EC is continuing to strive to implement the order of the Constitutional Court of 14 June 2016 to ensure the addresses of voters, where available, are captured on the voters's roll. But in achieving this is not an easy task, most particularly in rural areas.These difficulties in rural areas include lack of clear determination of boundaries, communal or generic (tribal authority) addresses, and difficult terrain. The EC will waitthe final decision of the Electoral Court and will issue further advisory communications to political parties, contestants, voters and the media within the time.