The Central Bank of Kenya voted to keep the policy lending rate unchanged at 10 per cent on Monday, on worries of slowed growth in consumer spending and a surge in inflation beyond the 7.5 per cent upper limit of the government's target range.
This is the third consecutive time the Bank's monetary
policy
committee (MPC) has left the Central Bank Rate (CBR) untouched since the government passed a law fixing lending rates at four percentage points above the benchmark lending rate in September last year .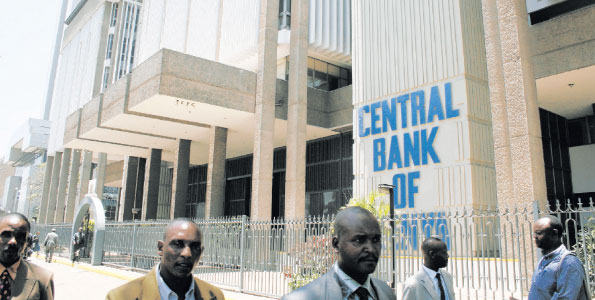 CBK governor Njuguna Ndungu however warned while inflation was at manageable levels and the shilling had stabilised, there economy was still facing risks. "These include vulnerability to international oil prices and any likely impact of drought affecting world food prices.
The slowdown in global economic growth was also noted to have a dampening effect on both domestic growth and the balance of payments. Going forward, the CBK will continue to monitor these risks and take appropriate actions," said Prof Ndungu after the MPC rate setting meeting. Kenya's inflation fell for the ninth straight month in August and faster than expected to 6.09 per cent, the Kenya National Bureau of Statistics said on Friday.
The committee noted that food prices are expected to remain on an upward trend due to the prevailing drought conditions in the country, pushing overall inflation outside the government's target range. Overall month-on-month inflation increased to nine per cent in February from seven per cent in January, driven by an increase in the prices of food including tomatoes, Kale (sukuma wiki),sugar, maize, oranges, cabbages, Irish potatoes and milk.
"Food prices are expected to remain elevated in March and April due to the dry weather conditions, but ease with the long rains," said CBK Governor Dr Patrick Njoroge.
According to CBK, the contribution of trade, manufacturing, real estate and private household sectors to the total credit growth declined gradually to 4.6 per cent in February 2017 compared with 13.6 per cent in July 2015. These four sectors account for 60 per cent of total credit to the private sector.
Commercial banks also reduced lending to businesses and individuals and increased their share of loans to corporates, with the average maturity of loans also shifting to short term lending.