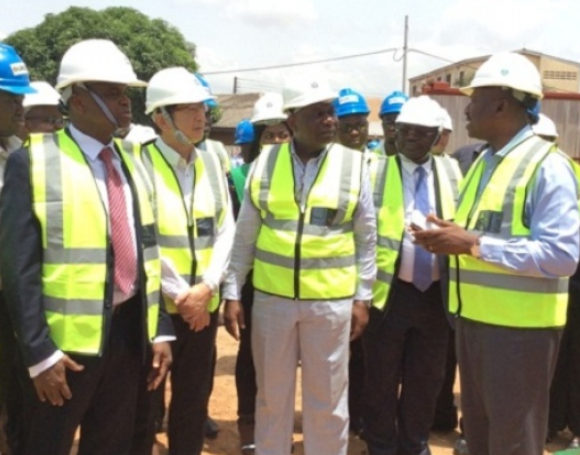 The Minister of Energy of Ghana has cut the sod for reinforcement of power supply to Accra central to improve upon the quality and reliability of power supply to the Central Business District Area of Accra. This project has come at a time when the country was working to increase its generating capacity to address challenges in the power sector.

Mr. Boakye Kyeremateng Agyarko said, the project is a landmark contribution to Ghana-Japan relationship which dates back to 1920's and looked forward to more of this partnership between Ghana and Japan under the leadership of President Nana Addo Dankwa Akufo-Addo.

Mr. Boakye Kyeremateng Agyarko said electricity demand in the Ghana continues to grow roughly by 10 percent annually. For this reason, projects such as this and others are welcome to enable the Nation supply consumers with their power demand.HE added that efforts are being made to increase the amount of Renewable Energy in the National Grid.

The CEO of Ghana Grid Company, Ing. William Amuna, in his welcome speech expressed his gratitude to the Japanese Government, who through JICA, has provided a grant of US$39 Million for this project. This Project is expected to be completed in the next 18 months and will have a dedicated Substation that will supply power to the Central Business District (CBD) and its immediate environs and also relieve the Achimota and Mallam Bulk Supply Points from overloading.

The Government focuses more on this District because it is the highest electricity consuming location in Ghana, constituting about 30 per cent of total consumption in Accra.Additionally, the load growth in the Business District is higher than the national average of 10%.