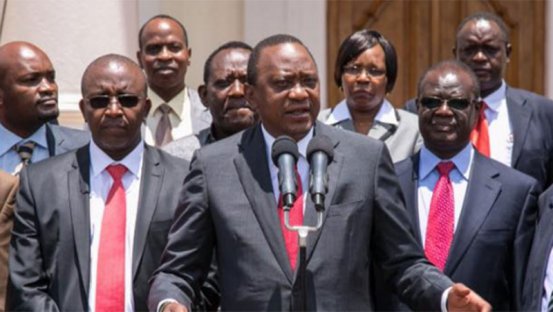 President Uhuru Kenyatta yesterday directed the Government to release Sh1.2 billion to implement recommendations to improve the profitability of miraa farming.

The President issued the directive on the money, which was allocated earlier, after a Task Force he formed to give recommendations on the miraa sector presented its report to him at State House, Nairobi.

Besides the Sh1.2 billion being released for implementing the recommendations,the Government has also allocated another Sh1 billion, in the budget that was presented last week, for promoting the miraa sector.
Miraa farming is now officially recognized, and the government will do everything possible to promote the crop which remains a major economic activity in some parts of Meru County.

Speaking at the official opening of Meru National Agricultural Show on Friday , Agriculture Cabinet Secretary (CS), Willy Bett, disclosed that the recent Shs. 1billion allocated by President Uhuru Kenyatta to miraa farmers was one of the initiatives the Government has taken to cushion them against setbacks brought about by the banning export of the crop on the European markets.

President Kenyatta said all priority recommendations by the task force should be implemented within the year.

"The money that was allocated will now be released and it will be used in accordance with the recommendations of the task force," said the President when he spoke after the report was presented to him.

Key among the immediate recommendations of the Miraa Task Force is providing seed capital for farmers to access affordable credit.

This is aimed at redemption of leased miraa farms to break the cycle of poverty. The Government will facilitate the setting up of SACCOs so that farmers can access the credit in an organised manner.

The government will also set up a scientific study at KEMRI in collaboration with the EU with a view of developing a scientific basis for getting the restrictions lifted on the crop in parts of Europe.

Another immediate recommendation is the registration of miraa farmers to facilitate target intervention and eliminate possibility of fraud.

The report also says a farmer-controlled agency styled along the lines of similar agencies for other crops should be formed.

Establishment of Miraa Research Institute (M.R.I) and support for research on the development of various new miraa products and utilisations is another of the immediate recommendations.