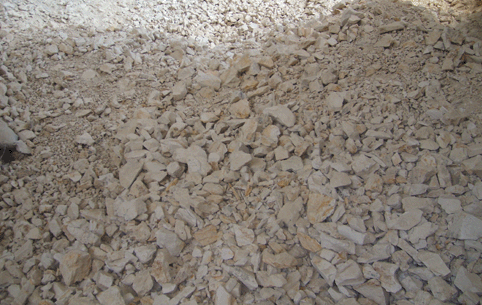 photo:from www.baidu.com
Diatomite is used for manufacturing paints, toothpaste, plastics and absorbents.The plan of Chuanshan will bring the second of such operation in the Rift Valley, after African Diatomite Industries Ltd at Kariandusi near Gilgil town.
According to Kenya's Mining Cabinet Secretary Dan Kazungu, Chuanshan was awarded mining rights in May 2015 before the government froze issuing of licences pending enactment of the Mining Act of 2016.
He added that the investment in this exploration and mining activities will create jobs, and the government will earn 5 per cent royalty of the diatomite produced.
Chuanshan has rights to a 150 square kilometres of land for exploration and mining of diatomite. Baringo is endowed with non-metallic mineral resources like gemstones, ruby, gold and deposits of construction material.
Chuanshan is expected to start production in three years of 300,000 tonnes of diatomite annually, for supply to the growing local and international market while exploration work is set to commence soon to increase ore resources.
"Benefits associated with the project include Chuanshan making return on investment with the exchequer earning revenue in form of rents and taxes, provision of raw materials for local use and export," said Mr Kazungu.
He said the company will spend money on acquisition of mining equipment, licences and pay applicable fee to county government. Local community has created Kakori Trust as a lobby for engagement with Chuanshan.
The community are expected to engage the company on infrastructural development and investment in education and health facilities. Mr Kazungu said Kenya's Mining Act of 2016 was enacted to create new regulatory framework and the Mining Policy with 16 regulations are awaiting parliamentary approval to facilitate full implementation of the Act.
"The Mining Act of 2016 positions Kenya to being the most attractive destination by enhancing competitiveness through a stable, predictable and transparent investment climate for exploration and mining," he said.
The regulations to strengthen Kenya's capacity to manage exploration and extraction are anchored on Mining Act of 2016 which came into effect on May 27 last year.
The regulations include Community Development Agreement Regulations, Award of Mineral Rights by Tender Regulations, Use of Assets Regulations, Dealings in Minerals Regulations, Strategic Minerals Regulations, Employment and Training Regulations.