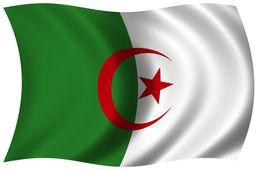 Start Date : 06 November 2017
End Date : 08 November 2017
Frequency : Annual
Open To : Trade Visitors
Venue Information : Palais des Expositions dAlger
City : Algiers
Country : Algeria

Event Profile
AKBL - Algeria Kithen, Bath & Lighting Expo 2017 is the leading trade event in Algeria devoted exclusively to the kitchen, bath and lighting industries. The exhibition will take place in Algiers at SAFEX on November 06-08, 2017. Algeria Kitchen Bath Lighting Expo is a 3 day event being held from 6th November to 8th November 2017 in Algiers, Algeria. AKBL Expo 2017 is the only marketplace in Algeria that is a mirror into the hottest products in demand throughout the country, all under one roof.

Exhibitor Product profile
Profile of exhibit showcases product from Appliances, Cabinets, Countertops, Faucets, Hardware, Tubs and Showers, Sinks, Whirlpools, Kitchen, Software, Building Interior lighting, Building Exterior lighting, Garden Lighting, Street Lighting, Security Lamps, Emergency Lamps, Room Lighting, Sign/Signage, Neon/Electric Sign, Building Interior and Lighting Designs, Pipes and Fittings Ventilations.
This event showcases products like AKBL Expo will be an ultimate choice for all procurement needs and knowledge-gain on latest products and services etc. in the Architecture & Designing industry.


Visitor Profile
Visitors involve professionals, key decision makers, buyers, suppliers, traders, distributors and much more.


NORGANISER(S)

Address :-Al Nayle Building, M05, P.O. Box 14003, Deira – 9714 (United Arab Emirates)
Phone : 971-4-2686870
Fax : 971-4-2624569