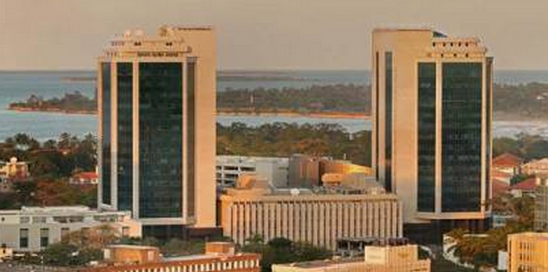 photo:from www.baidu.com
A Tanzanian 20-member business delegation will leave for China later this week. The purpose of the delegation is to sell Tanzania as an attractive investment destination to prospective investors in China at two major business forums - the Canton Fair and China Tanzania Business Forum.
This mission is organised by the Tanzania Private Sector Foundation (TPSF), and the Executive Director Godfrey Simbeye said the objective would be to sell Tanzania's investments opportunities to Chinese investors so as to boost industrialization efforts.
The business trip, organised jointly with Kinyago Tours as well, would be used by local entrepreneurs to seek export markets in China and to forge partnerships with established traders in China.
The Executive Director added that a number of firms are doing business and trade with China and are faced with technical challenges such as lack of knowhow as well as inaccessibility of their respective markets.
This business and trade mission is therefore dedicated to 'matchmaking' and pre-designed to build business partnerships between Tanzania and China in order to understand better Chinese markets for export through our large networks of business partners in China.
The mission's two targeted events- the Canton Fair and China Tanzania Business Forum will be held from 13th to 21st of April in Guangzhou, China. This export fair is the largest trade fair in China which is co-hosted by the China's Ministry of Commerce and the government of Guangzhou.
The Kinyago Travel and Tours Director, Diana Gasper, said the trip would be a good opportunity for Tanzanian business community to meet new prospective partners during the trade fair.
She said it will also be a good platform for Tanzania to showcase its investment opportunities as well as Tanzanian companies which have projects and are seeking for potential investment partners.
"This will provide a perfect avenue to meet, identify, discuss and develop possible and practical partnerships with Chinese counterparts through the meetings," she said.