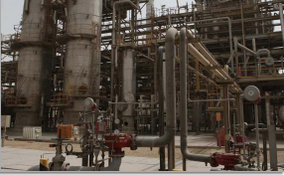 As the Petroleum Industry Governance Bill (PIGB) was laid on the floor of the Senate by the joint committees on petroleum (downstream and upstream) and gas, stakeholders and experts have warned on the dangers of passing the bill in tranches and non-incorporation of the demands of host communities.
The main objectives of the Bill, according to the Minister of State for Petroleum Resources, Ibe Kachikwu, include the creation of efficient and effective governing institutions with clear and separate roles for the petroleum industry; establishment of a framework for the creation of commercially oriented and profit driven entities that will ensure value-add and internationalization of the petroleum industry.
Others are the promotion of transparency and accountability in the petroleum industry; and the creation of a conducive business environment for operators in the petroleum industry.
Stakeholders and experts also stressed the need for the Federal Government to insist on favourable fiscal incentives for the country, emphasizing the need for quick passage of the bill.They believed that the Petroleum Industry Bill (PIB), which has been renamed PIGB, provided for a new legal framework for the sector, a new fiscal regime, governance and regulatory framework for the petroleum industry.