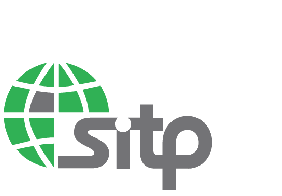 Show Start Date : 22 November 2017
Show End Date : 26 November 2017
Frequency : Annual

Open To : Trade Visitors

Venue Information : Palais des Expositions
City : Algiers
Country : Algeria
Event Profile
Sitp Algiers is a 5 day event being held from 23rd November to the 27th November 2016 at the Palais des Exposition dAlger in Algiers, Algeria.

SITP Algiers 2017 is the International Trade Fair for Public Works and Construction Machinery. The show will be held for a period of five days in Algiers, Algeria. This well-established exhibition offers an excellent business platform to national and international companies of the construction industry. As Algeria's largest trade fair of its kind it is widely accepted by construction machinery manufacturers, service-providers and ministries.

Exhibitor Product profile
Profile of exhibit based on Construction machinery, Construction building material machines, construction equipment and tools, marble, stone and technology, ceramic machinery, systems and raw materials, construction services, street and road maintenance, signage for roads, waterways and airports, quality control, research and development, information systems, telecommunications, public institutions, education and trade organization.

Visitor Profile
Visitors like professionals, key decision makers, buyers, manufacturers, distributors, importers, service companies, agents and much more.

Exhibitor Name

PASCHAL Russia
Products & Services
Consulting Service,Logistics,Climbing Systems,Logistics Service,Leasing Service,Real Estate Consulting Service
Teka Maschinenbau GmbH Edewecht, Germany
Products & Services
Customer Service,Spare Parts,Planetary Mixers,Ready Mixed Concrete,Mixing Plants,Level Indicators
EUROBEND UK
Products & Services
Rebar Bending Machine,Tube Bender,E,B,c,D
Lameter Srl Genoa, Italy
Products & Services
Rock Bucket,Quick couplers,Side Dump Bucket,Heavy Duty Bucket,Light Material Bucket,Skeleton Bucket