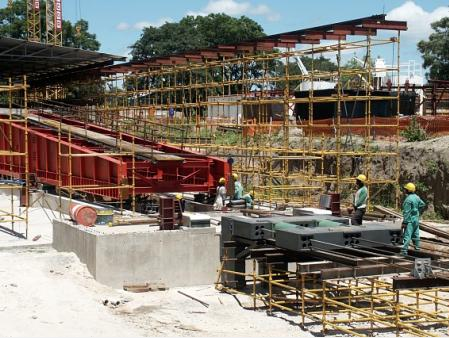 With a population of over three million people, Namibia is a small country in Africa in southern but with a dynamic market. The country has abundant natural resources and an inexpensive workforce, and it is strategically located near many southern African countries. Namibia has an abundance of natural resources, among them, a wide range of mineral deposits including world class diamonds and uranium, copper, lead, zinc, gold, semi-precious stones, industrial minerals, salt and fluorspar. The Namibian Government tends to pursue a policy of economic liberalisation, promoting public-private partnerships and strategic alliances with foreign firms.

There are a number of obstacles to foreign direct Investment: poorly developed transport and energy infrastructure, which result in high operating costs; inefficient government institutions and corruption; an inefficient judicial system and unreliable dispute settlement mechanisms; a high tax burden; a restrictive trade policy of the country.

The Namibian Government has introduced many programmes to boost foreign direct Investment, notably in agriculture, exploitation and mining, oil and gas extraction, as well as in the export sectors. Tax incentives are granted to pioneering industries deemed beneficial for the economic development of the country and employment of its workforce (such as clothing); allowances facilitating capital investments and the deduction of interest on loans for gas companies are also planned. Outside of the oil and gas sector where investment is limited to joint ventures or production-sharing agreements, foreign companies are allowed to own 100% of businesses. Industries considered crucial to national security, such as weapons, ammunition, military and paramilitary clothing, are reserved for domestic investors. Namibia has signed bilateral investment agreements with China, France, Finland, Germany, Montenegro, Netherlands,South Africa, Uganda and United Kingdom.

Why invest in Namibia?

Namibia has preferential trade links to the 190 million people of the Southern African Development Community (SADC) as one of the 14 member states. Namibia belongs to the Southern African Customs Union (SACU) affording duty and quota free access to the South African market and others. Namibia is signatory to the Cotonou Agreement, giving duty free access to the European Union for a wide range of manufactured and agricultural products. Namibia has a wealth of attractions and advantages for foreign-owned companies looking for business opportunities. Namibia has an advantageous legislative and fiscal environment and a government keen to foster the engines of economic growth and prosperity.