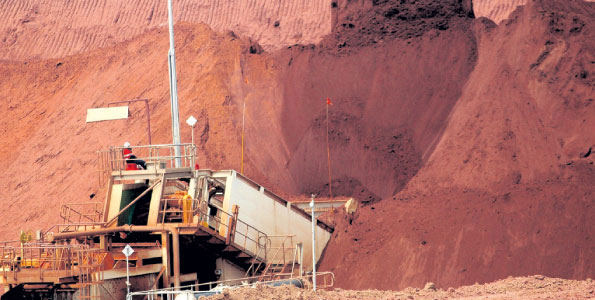 KENYA - Titanium has cemented its position as Kenya's highest earning mineral, opening a wide lead over soda ash and gold.
Official data shows that Kenya exported titanium worth Sh9.4 billion last year, up from Sh8.8 billion in 2014, representing a seven per cent growth.
Titanium, which is mined by Australian firm Base Resources in the coastal town of Kwale, is used as an alloy with other metals to produce lightweight metals for jet engines.
Kenyan government earns royalties from the mineral whose extraction started in October 2013.
Titanium in 2014 dislodged soda ash from the pole position of Kenya's highest mineral earner and has now extended the lead.
Revenue from soda ash maintained its slide for the third year in a row because it failed to appear among the top 12 export items.
Leather was ranked 12 with earnings of Sh6.2 billion, meaning soda ash exports were lower and it earned Kenya Sh7.8 billion in 2014 and Sh8.8 billion a year earlier.
Gold has lost its lustre with a sharp fall in sales for the precious metal that was top on the list in 2012. It was not in top 12 export list. It raked in Sh13.9 billion in 2012.
The strong performance of titanium helped to grow Kenya's overall earnings from the mining sector to Sh20.9 billion in 2014 from Sh19.8 billion in 2013 when it had declined.
Base Resources faced delays since 2006 due to financing constraints, bureaucracy and disputes with environmentalists and the neighbouring community.
President Uhuru Kenyatta created the Mining ministry in 2013 to better exploit the sector and wean Kenya from its high dependence on agriculture, which now accounts for more than a quarter of the country's wealth.