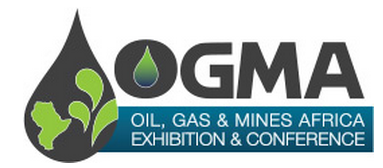 Event Profile
OGMA 2017 is an event held in East Africa to help boost oil, gas and mining sectors.The first Oil, Gas & Mines East Africa is an international event that will feature a two-day conference and associated trade exhibition. The aim of this event is providing a platform for professionals, companies and stakeholders to learn and understand the growth potentials of the countries in the East Africa region and showcase the newest products, services and technologies of companies in order to encourage business, improve their operations, and attract investment.
Exhibitor Product profile
Automation, Processing Equipment & Services, Corrosion Protection & Insulation Equipment, Drilling and Well Completion, Electronic Equipment & Services, Engineering, Facilities, Construction Geosciences, Government Departments, Trade Organizations & Professional Services, Health Safety and Environment, Production Operations Refineries, Petrochemicals and Gas Plants Reservoir Engineering, Valves, Controls, And Instrumentation, Conveying Equipment, Drilling Equipment.

Visitor Profile
Heads of Oil Companies, Specialists of Oil and Gas Companies, Managers and Employees of Energy Companies, Service Companies, Representatives of Environmental Companies, Risk Management Consultants, Legal Firms, Project Engineers and Consultants, Chemical Companies, Transport, Shipping and Logistics Companies, Environmental Professionals & Consultants, Oil & Gas Companies.
Show Start Date : 09 May 2017
Show End Date : 11 May 2017
Frequency : Annual
Open To : Trade Visitors
Venue Information :Kenyatta International Convention Center
City :Nairobi
Country :Kenya