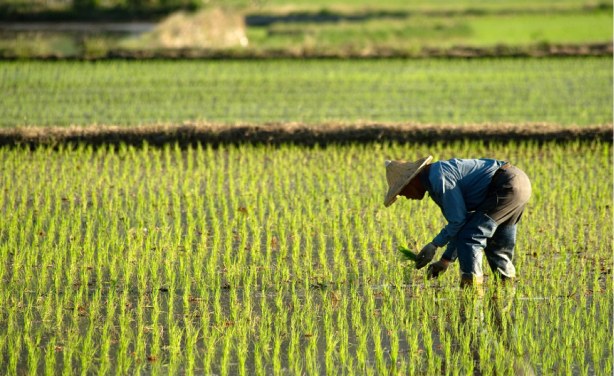 Its proven potential, particularly in terms of the availability of agricultural land, dams and hill reservoirs, the lack of investments linked to agriculture prevents the wilaya from making the agricultural sector a real engine of development .
Ain Defla, with a view to developing a diversified economy capable of replacing oil revenues, can serve as a model for the development of agriculture, provided that investment opportunities are optimally exploited, Support professionals.
Cold storage and storage, lack of investment
At the head of the niches to be consolidated to enable the wilaya to optimize its assets in the field of agriculture, is undoubtedly that of storage under cold.
According to the statistics officer at the local branch of agricultural services (DSA), Amar Saâdi, the current capacity of the wilaya in this area is slightly higher than 470 000 m3, showing a deficit of around 350 m3.
With a volume of agricultural production that has almost quadrupled in the space of 15 years, from 4.80 million qx in 1999-2000 to over 18 million qx in the 2015 season (an increase of more than 380%), It is clear that storage capacity under cold conditions must be increased, Sa'di said.
This necessity is all the more imperious as the production expected during the 2018-2019 agricultural season should exceed 20 million qx, he observed.
Another niche, in this case the one relating to the storage of cereals, is in urgent need of investment to ensure the appropriate conditions for taking over the production relating to this sphere of activity.
With a storage capacity of only 400 000 qx, the Khémis Miliana cooperative of cereals and pulses (CCLS) is certainly far from being able to fulfill this mission knowing that the annual average production of the wilaya turns around 1, 5 million qx.
Admittedly, there is the El Attaf silo dock (200 000 qx), which is in the process of being completed and which will undoubtedly alleviate storage difficulties, but this is still insufficient to cope with the production flow. Mr. Saadi.
According to him, the installation of 5 to 6 mobile silo docks of proximity with a capacity of between 15 000 and 20 000 qx is necessary to take in charge the whole of the cereal production of the wilaya.
Transformation, the other activity to be valued
Another shortfall in investment which can only have a positive impact on the agricultural sector at wilaya level is that relating to agro-food processing.
In this context, units processing agricultural products such as potatoes, citrus fruits and fruit are more than necessary to absorb the surplus production.
Some 3 million qx of potatoes, to which should be added 1.5 million qx of fruit and 200,000 qx of citrus fruits, can be transformed into jam, juice and chips (also called potato chips).
Downstream of processing, packaging is also confronted with a shortfall. The deficit in bags (8 million units), bags of jute (2 million), net bags (7 million) and boxes for fruit is, as such, no more revealing.
The development of large-scale slaughtering complexes, the modernization of farms through mechanization and the intensification of cereal, legume and market gardening is also of great importance