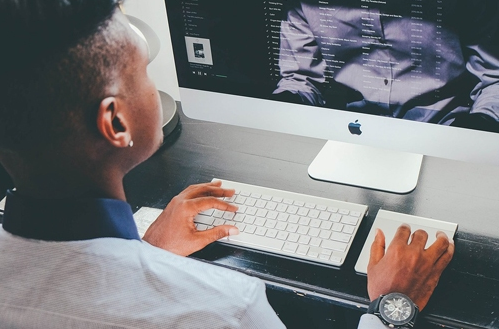 Tech startups are responsible for driving innovation - from the creation of apps to E-commerce platforms and even mobile money. The rapid rate of innovation has, however, also meant that there continues to be uncertainty among techpreneurs regarding the legal or regulatory issues they need to comply with.

The consequences of failure to comply can range from steep fines and loss of operating licenses and in some cases imprisonment. For example businesses that do not comply with the Protection of Personal Information (POPI) Act can face hefty administrative fines of up to R10 million, prison terms of up to 12 months, or both.

One of the first things you need to find out when you're starting out is what laws apply to your new business. As a small business owner, you'll know that being legally compliant relies on being aware of rules and regulations. You may wish to consult a legal professional to help you with all the legal requirements that you must comply with, such as licences and registrations, contracts and leases.

A number of legal issues are associated with starting a business that should not be overlooked. Most businesses are regulated and there is much government and legal oversight to make sure that they are operated correctly within the confines of the law. There are a few legal considerations to be familiar with when starting your new business.

To help tech startups,there are a number of clauses that can be found in most terms and conditions, either by virtue of legal necessity or to protect the merchant in the selling process. The following is a non-exhaustive list of some of the things you might want to include within your E-commerce terms and conditions.

Information Commensurate with latest Consumer Contract Regulations

The latest Consumer Contract Regulations stipulate information that must be made clear to consumers purchasing online via your terms and conditions. These include your contact details, including clarification of your business identity, the products you sell, and how you can be contacted by your customers. This is not optional, so it pays to do your homework on what must be included when drafting up your terms and conditions.

Liability Limitations

Limited liability is a standard practice across most contracts, in a bid to limit any future claims that may arise from the transaction. There are some claims to liability you can't contract away from – such as those causing death or personal injury – but broad exclusions of other types of damages can be effective in reducing your future obligations (and keeping legal costs to an absolute minimum).

What Happens And Who Pays For Returns?

Returns are a fact of life in E-commerce, and it's useful to be upfront about how your returns process works, and who bares the costs of return shipping. Specify this within your terms and conditions, even if you have an external refunds policy in place.

Jurisdiction/Choice of Law

Under which laws will the contract of sale be interpreted? This matters particularly in E-commerce, where you may end up resorting to the lottery of legal systems when selling across the EU, or indeed the world, if you don't seize the initiative.

Delivery Terms

It's also useful to take into account your delivery terms, or to directly reference your shipping policy if you have one in place. When your customers accept these terms, you can solve so many support issues or refund requests, simply by referring to the terms and processes laid down in your delivery terms. Provided they are fair and reasonable, as you must be at all times in drafting terms relating to consumers, you will likely cover your back for more situations.