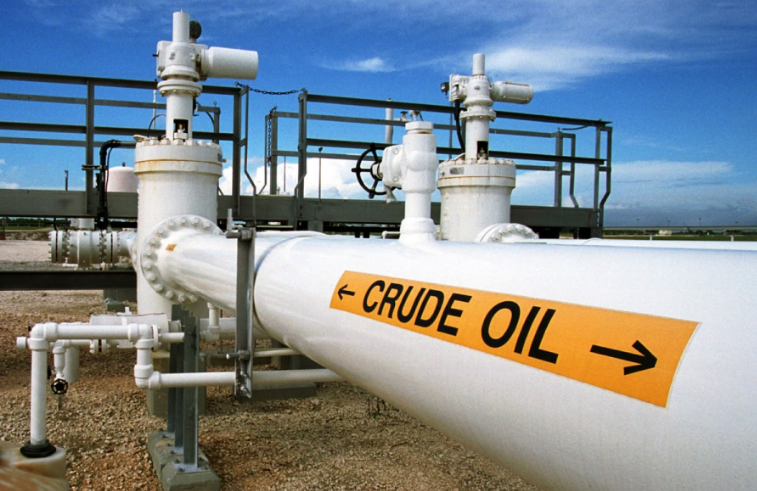 As the crash in the price of crude oil continues, data from the Organisation of Petroleum Exporting Countries showed that Nigeria's daily crude oil production fell by 80,000 barrels per day last month, thus making Nigeria lose its status as Africa's top oil producer to Angola. Nigeria's crude oil production has fallen from 2 million barrels per day to as low as 1.27 million barrels per day. This comes amid the shutdown of two major export grades.

According to direct communication with the Organisation of Petroleum Exporting Countries (OPEC), the country has produced 1.269 million barrels per day last month. The 13 members OPEC cartel, in its new released monthly oil market report for the month of April, said Nigeria recorded the biggest decline of 157 thousand barrels per day in March.It should be noted that this is the second time in six months that Nigeria has been displaced from the top position by Angola in the production of crude oil in Africa.

However, early March, Shell Nigeria Exploration and Production Company Limited (SNEPCo) shut down the Bonga field to enable it commence turnaround maintenance on it, a development that has reduced oil production and exports. According to the Nigerian National Petroleum Corporation (NNPC) at the Forcados terminal alone, about 300 thousand barrels per day to 330 thousand barrels per day were shut in since February 2016 following the force majeure declared by the SPDC.

In October last year, Shell resumed export of crude oil from the Forcados terminal following repairs, but the production wells were shut-in again due to the shutdown of the Trans Forcados Pipeline on November 9,last year as a result of sabotage on the 48-inch crude export line.While Nigeria had consistently been Africa's largest oil exporter, its loadings have fallen below those of Angola several times over the past year as it dealt with militant attacks on oil infrastructure in the Niger Delta.

The NNPC said in its latest monthly report that the Federal Government's engagement with the Niger Delta militants had continued to enhance production.According to the corporation, areas much affected by the militant activities are the onshore and shallow water assets, where government's share is high. Hence, sustained security of onshore and shallow water locations remains a priority to restore production to peak levels.Revenue will reduce due to the fact that Nigeria will be unable to get a substantial amount of returns from its primary export product, oil. The fall in prices coupled with a fall in oil production will massively reduce its revenue as a nation.