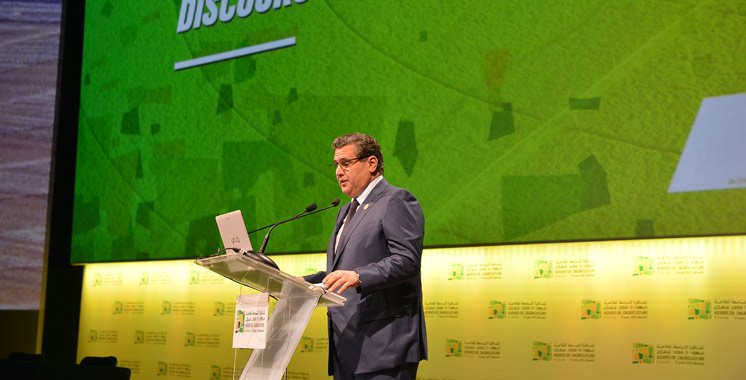 Sector: Food industry, gardening, poultry, agriculture.
From
Tuesday 18 to Sunday 23 April 2017
City:
Meknes
Country: Morocco
The 12th International Agricultural Exhibition in Morocco (SIAM 2017), a true sectoral showcase meeting the expectations of professionals and the general public, was opened Tuesday in Sahrij Souani in Meknes.
It brought the agricultural specialist from all over Morocco and Africa to discuss the theme of "Security of Agriculture and food ". During this important event, Aziz Akhannouch, Minister of Agriculture, Maritime Fisheries, Sustainable Development, Water and Forests, announced that during the 2016-2017 crop year good rainfall, Supply and use of inputs. Favorable conditions that resulted in record sales of certified seed, up 52% ​​from last year's crop year. This performance contributed to a substantial 52% improvement in the area planted with autumn seeds.
In this regard, the minister said that "in the light of these positive and satisfactory data, the first forecasts indicate a record cereal harvest around 102 million quintals, which will represent an increase of 203% compared to the previous season And exceeding the targets targeted by the Green Morocco Plan ". Regarding the forecast and distribution of cereal production, the minister revealed that "the estimates show a breakdown of this year's record production between the three main cereals at 49.4 million quintals for wheat 28.9 million quintals for barley and 23.3 million quintals for durum wheat '. In addition, the Minister noted a remarkable growth in the production of all agricultural sectors.
Moreover, citrus production has increased by 20% in one year, reaching 2.4 million tonnes, in line with the objectives set by the Green Morocco Plan. In the same direction, the date chain has recorded an unprecedented volume of production of 117,000 tons, Akhannouch said.