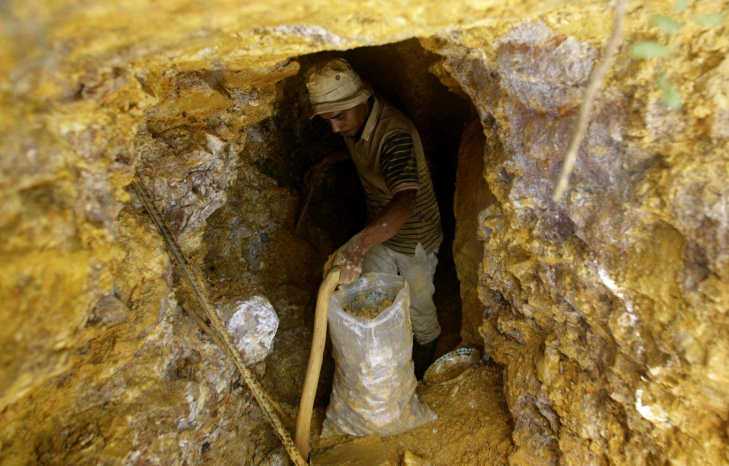 Gold mining is a global business with operations on every continent, except Antarctica, and mines of widely varying types and scale. The vast majority of the world's gold was mined in the modern, post-war era and as the industry has evolved it has also diversified.

In Tanzania, the primarily result shows that gold production reached 219,670 ounces, while gold sales was 184,744 ounces, in line with Q1 2016, but 34,926 ounces lower than production. During Q1 2017, revenues reached USD 234 million, 6% higher than Q1 2016, as increased production from North Mara gold mine and a 6% increase in gold price has offset the impact of lower revenue from gold/copper concentrate sales. The earnings before interest, taxes, depreciation, and amortization (EBITDA) was USD 82 million, 25% higher than Q1 2016, mainly due to slightly higher revenues and lower direct mining costs.

This results in net earnings of USD 27 million (USD 6.5 cents per share), up from a USD 52 million loss in Q1 2016 and up 48% from Q1 2016 on an adjusted basis. The CEO of Brad Gordon said "As announced previously, we continue to engage with the Tanzanian Government in order to be able to resume the export of gold/copper concentrate which has been halted since 3rd March and accounts for approximately 30% of group revenues. Whilst these engagements are ongoing our mines continue to operate as normal and are stockpiling the gold/copper concentrate that has been produced. As a result, at this stage there is no change to guidance for the year."

Modern gold mining processes are largely the same techniques used in gold mining for hundreds, if not thousands, of years. The modern processes for mining gold use larger equipment and more refined techniques, but essentially it still the same principles as has always been used.Tanzania Gold production stands at around 1.8m oz per year which makes it the 4th largest gold producer in Africa after South Africa, Ghana, and Mali.

The Ministry of Energy and Minerals of Tanzania issued a ban on the export of mineral concentrates and ores for metallic minerals such as gold, copper, nickel, and silver, with effect from 2nd March 2017. The ban is intended to ensure that mineral value addition activities are carried out within Tanzania as emphasized in the Mineral Policy of 2009 and Mining Act of 2010.

However, the Tanzania Chamber of Minerals and Energy (TCME) believes that the mining companies operating in Tanzania need to be allowed to continue to export their products for smelting until when there us an operational smelter in the country. The President of Tanzania Hon. Dr. John Magufuli on 1st April 2017 swore in the members of a special committee to examine the extent and type of minerals contained in mineral sand in containers and on 10th April 2017 appointed the members of the second special committee that will investigate the amount and value of mineral sand containers exported since 1998.