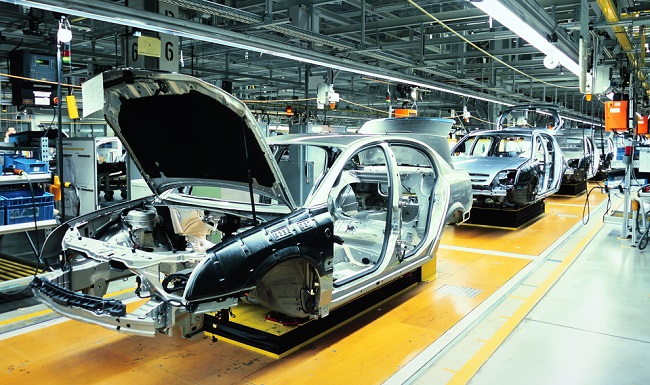 ALGIERS, April 20 (Xinhua) -- Chinese automaker Foton and Algerian car dealer KIV on Thursday established a joint venture allowing them to assemble cars and trucks in the North African nation.


Virtually every day, new developments in China or stories about its foreign policy attract huge media attention. However, amid Algeria's election drama, two recent pieces of news regarding China-Algeria relations got less attention. Firstly, China and Algeria established recently what they called "the comprehensive strategic partnership." Of all the relationships China has built with Arab countries, the partnership is the first of its kind. Secondly, the latest economic data shows that France lost its position as Algeria's major supplier to China in 2013.


These developments are very important as they give strong indications about the future trajectory of Algeria-China relations. Although the relations between the two countries date back more than 55 years, Beijing is a latecomer to Algeria's market. Over the past decade, the bilateral trade between Algeria and China has increased significantly. It has doubled almost 15-fold, jumping from only $608 million in 2003 to over $9 billion at the end of 2013, according to latest data from the United Nations. Today, Algeria is China's top trade partner and the largest export market in Maghreb region (Algeria, Morocco, Libya, Tunisia and Mauritania). Beijing's trade with Algeria represents over 40 percent of China's total trade with Maghreb (nearly $21 billion) in 2013.


The assembly plant is based in the province of Annaba, 535 km east of Algiers, as it is due to start producing 5,000 Foton branded cars and trucks until March, 2018, and gradually increasing outputs to hit 50,000 units in 10 years.


The project is worth 5.5 million U.S. dollars, and would create 200 direct jobs, said a statement issued by KIV.


Speaking on the sidelines of the contract signing ceremony, KIV Group General Manager Ahcene Khodja said the plant would start producing three truck models, including 2.5 ton pickup trucks, five ton trucks and six ton trucks.


Director of Beijing Municipal Economic and Information Technology Commission, Zhang Boxu, said that Foton has been established in Algeria for 15 years, yet it has been limited to distribution of its models throughout its North African partner, KIV group.


"Our partnership project is in line with the new investment law in Algeria, as Foton owns 49 percent shares, while its Algerian partner owns the majority of 51 percent," Zhang noted.


Ministerial decree accompanied by specifications dating from 2014 requiring all foreign car dealers to establish assembly plants in the country, as part of the north African nation's plan of industrialization and to curb car-imports' bill.


French automaker Renault and South Korean's Hyundai have already started assembling their models, while Germany's Volkswagen is set to start outputting its models by June.


Zhang added that he has met with Algerian officials and businessmen and both sides also agreed to widen bilateral cooperation in the fields of electronics, building materials, food processing and agriculture.