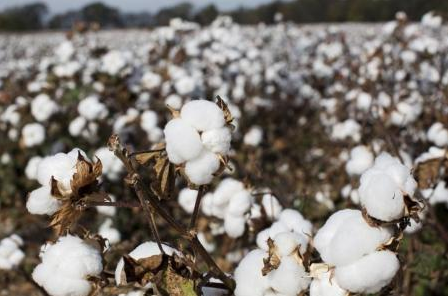 Burkina Faso confirmed on Wednesday its forecast for a strong rise in local cotton production for the 2017/2018 season despite unrest that included a March 22 military coup and a rebellion that has since gained control of the northern part of the country.

Africa's top cotton grower sees output rising by as much as 20 percent in the 2017-18 season.An industry official in Burkina Faso said cotton output will surge to 820,000 metric tons and added that the target is realistic and achievable if rains are favorable and well distributed over the season.

According to the general secretary of the country's cotton association, told reporters this on Saturday in the capital, Ouagadougou. Bukina's cotton output should increase by 20% in the 2017-18 season, according to forecast by the United States Department of Agriculture. It will rise to 1.9 million Mt from 1.6 million Mt the previous season.

The main countries that will contribute to this increase are Burkina Faso, Mali, Cote d'Ivoire and Chad. Burkina's will produce 20% more cotton over the period considered than in the last (881,000 Mt), thus 900,000 Mt. Burkina will thus remain the region's leading cotton producer.

Burkina Faso harvested 683,000 tons of cotton in the 2016-17 season, which was below the target of 700,000 tons due due lack of rains in September.This is still 17 percent higher than the 586,000 tons harvested in the 2015-16 season, Georges revealed.The price for the new season was set at 245 CFA Francs ($0.40) a kilogram up from 235 Francs the previous season.

Mali also will record a similar trend as cotton output in the country is expected to reach 629,000 Mt against 513,000 Mt in the previous season (+22.6%). Cote d'Ivoire and Chad will also see their outputs increase, but moderately. The first's production will rise from 310,000 Mt to 360,000 (16.1%) and the second's from 150,000 Mt to 171,000 Mt (14%).Moreover, price to producers will also increase compared to the previous agricultural season. It will stand at FCFA 265/Kg, FCFA 250/Kg and FCFA 245/Kg in Ivory Coast, Mali and Burkina Faso respectively.