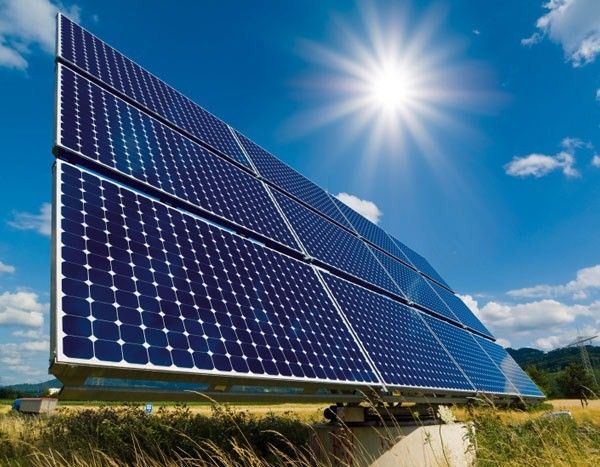 UGANDA - Access Solar Uganda Limited, one of the four companies lined to supply that national electricity grid with solar power, will start operating in the course of this month.

Uganda has launched a 19 million U.S. dollar solar power plant In the remote eastern district of Soroti, of the country.The project which is the largest in East Africa, is the latest addition to Uganda's power generation plants, to feed its increasing demand for power as the east African country strives to fast track its development.

The plant run by Access Power Middle East and Africa and Luxembourg-based Eren Renewable Energy will power over 40,000 rural households in eastern Uganda.

Managing Director Project Origination at Access, Vahid Fotuhi, told Xinhua at the launch of the plant that although the station has a nominal capacity of 10MW, it is scalable to 20MW.

The company's plant, located on a 34–acre piece of land in Soroti District, will supply 10 megawatts to the grid.

Though Kalangala Infrastructure Services, which operates on Kalangala Island in Lake Victoria, generates some solar power, it is comparatively on a much smaller scale. It is also off grid.

Access Uganda Solar will sell each unit to the Uganda Electricity Transmission Company Ltd, the company the government created to buy power from generation plants, at $0.11 (Shs372).

Going by President Museveni's take on power tariffs, $0.11 is high and increases production costs in Uganda thus making Ugandan–made goods expensive.

The Electricity Regulatory Authority's chief executive officer Dr Benon Mutambi though says Uganda's solar tariff is cheap.

"In other countries, the price of solar is in the range of $0.15 (Shs507) to $0.18 (Shs608)," Dr Mutambi, an economist, said on Wednesday, August 31 in Soroti District, northeast Uganda.

"We were able to get it at $0.11. We did not go for unsolicited bidding; we went for competitive bidding," he said at the conclusion of an three–day field visit ERA organised for the House Committee on Natural Resources to establish the progress contractors were making progress on select electricity projects.

Access Uganda Solar's operations manager Phillip Karumuna said the company is now erecting a 3.4–kilometre transmission line from the plant to the Lira–Opuyo electricity substation nearby.

The company is using concrete poles, which Mr Karumuna said the company imported from Kenya, to evacuate the power from the plant to the substation.

"The concrete poles do not rot," he said.

"They will last for the lifespan of the panels, 25 years. Each pole costs about $400 (Shs1.3 million)."

The Daily Monitor counted 34 poles between the plant and the substation.

Shs1.3 million is three times the cost of wooden poles, which, however – in some cases, if treated using substandard wood preservative, have to be written off in under five years.

According to The Renewable Energy Policy for Uganda, Uganda's solar electricity potential is 200MW.

The country also has the potential to generate 1, 650MW from biomass, 800MW from peat, 200MW from mini hydropower sites and 2, 000MW from large hydropower sites.

Some of these have already been exploited. As for solar, ERA has so far licensed four companies to generate electricity from solar. Apart from Access Uganda Solar, the others are Tororo Solar North Ltd, Tororo PV Power Company Ltd and Emerging Power Uganda Ltd, each of which will generate 10MW.