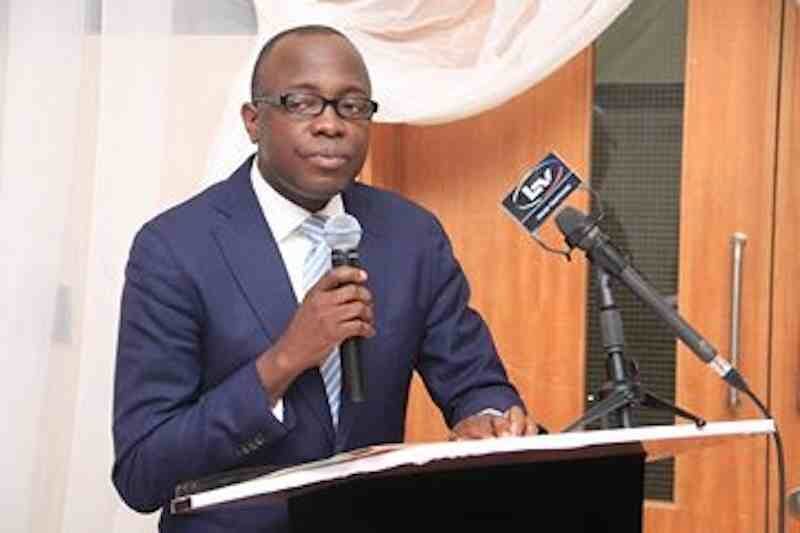 The Commissioner for Economic Planning and Budget,Lagos State, Mr. Akinyemi Ashade, has said that the state government plans to increase its Internally Generated Revenue (IGR) from N30 billion in 2017 to N50 billion next year.
The Lagos State government has said it would reduce dependence on federal allocation and increase its Internally Generated Revenue (IGR) to N30 billion monthly next year and N50 billion monthly in 2018.
It is also aiming at a yearly budget of N1 trillion by 2018.
These were part of resolutions after a four-day retreat for the State Executive Council, Body of Permanent Secretaries and heads of government agencies and parastatals at the VIP Chalets in Badagry, with the theme: "Reflect, Reappraise, Restrategise: Raising the Bar of Governance."
According to the government, efforts are being made to scale up and run efficient revenue collection through the convergence of the Ministries, Departments and Agencies' (MDAs) operations and utilisation of cutting-edge technology.
In a communiqué after the retreat, read by Commissioner for Information and Strategy Steve Ayorinde; Commissioner for Economic Planning and Budget Akinyemi Ashade and Permanent Secretary, Ministry of Information, Fola Adeyemi, the government said participants deliberated on the six pillars of Lagos State Development Plan(LSDP).
Ashade, who disclosed this at a media briefing in Lagos, said in preparing for the 2017 budget, the Lagos State Government (LSG) took cognizance of recent developments around the world.
He explained that the administration tried to maintain a conservative approach in estimating the state's federal allocation due to the fall in oil price, which he said was about $41.98 per barrel when it finalised the budget.
The Commissioner further noted that the state expects an increase in federal allocation through 13 per cent derivation to oil producing states, in but added that the budget was largely based on IGR.
He said: "There was aggressive growth in IGR through taxes and non-taxes revenue to N30 billion by the Lagos Internal Revenue Service (LIRS), full deployment of oracle business solution to eliminate revenue leakages, sustainable fiscal balance with appropriate level of public sector borrowing and acceptable aggregate debt.
"We shall foster a robust environment for increased private sector investments through Public-Private Partnership (PPP) initiatives and other strategies for increased foreign direct investment (FDI) as initiated by the office of the Overseas Affairs and Investment (Lagos Global).
"The underlining principles of 2017 budget includes continuous payment of outstanding liabilities, completion of all on-going projects, planned and systematic maintenance of existing/new infrastructure facilities, sustenance of the goals of job creation and others. The IGR performed at 82 percent for quarter of 2017. We are currently finalising the audit of the Q1 performance and further breakdown will be made available after the process is concluded."