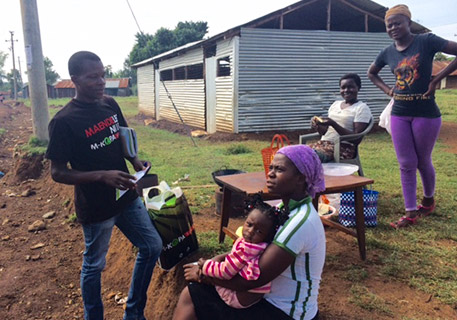 The renewable energy market is steadily growing in an African continent that can pride itself to possess in abundance a good mix of resources – sun, water, biomass and wind. Although far less uniformly distributed than the well documented solar resources, Africa with a large coastline still has one of the best potential for wind power production.

Over the last decade, there has been a gradual decrease of the cost of wind power generation that is becoming very competitive compared to fossil fuels ones. Some countries, positioned in optimal locations, have sought to grab the opportunity to move from existing conventional power generation towards an increasing share of renewable energy.

In doing so, they have developed local markets that are experiencing high growth rates and attracting a plethora of global companies from the sector. To give a better appreciation of the wind industry's size in Africa, let's take a look at the five current biggest wind energy markets and some the keys players.

Africa's largest wind farm, with 366 towering turbines, is creating more than 600 stable jobs in an impoverished area where goat herding is often the only work available. It will boost Kenya's electric grid capacity by about 16 percent, at a far lower cost than the imported oil the local utility now uses. And when it begins producing juice next year, it will signal to investors and companies that big clean energy projects like this are viable in sub-Saharan Africa.

"The impact we're having makes me feel quite proud, frankly,"says Frank, general manager of Lake Turkana Wind Power, who was all smiles when I met with him because the 142nd turbine had just been installed.

Megaprojects like these are deeply important for solving sub-Saharan Africa's colossal energy access challenges at the pace governments there want. But they are not the complete answer. They are often expensive, take years to build and can't reach everyone. In fact, the US$800 million Turkana project has been in the works for nearly a decade and the exact timeline for finishing the key 270-mile (436-kilometer) transmission line is still in question. Moreover, all of the electricity is going to southern Kenya; none will end up in the power-starved north, where high-polluting kerosene and charcoal are used for cooking meals and getting light.

So what is the best path to get electricity — preferably, modern green electricity — to the more than 1.1 million people in northern Kenya and 621 million people in all of sub-Saharan Africa living in the dark?

I recently spent two weeks traveling in Ghana and Kenya trying to find the answer. I was most interested in understanding the extent to which large, grid-scale renewable projects like the Turkana project can meet the region's vast demand for power and whether more attention should be focused on off-grid renewables and other decentralized green energy efforts, which are smaller and not linked to the electric grid. The extent to which the countries can grow their economies with renewable energy — instead of costlier fossil fuels, a huge contributor to climate change — was another key question.

One thing is clear, according to government leaders and non-governmental organization experts: Plummeting costs for off-grid renewables — over 79 percent since 2010 for solar photovoltaics — are a game changer. Look no further than the remarkable rise of M-KOPA Solar, a Kenyan company that has seized on Africa's mobile phone/mobile money phenomena (more than 90 percent of Kenyans use mobile phones and more than 69 percent are mobile money customers) to bring off-grid household solar to 435,000 customers across East Africa.