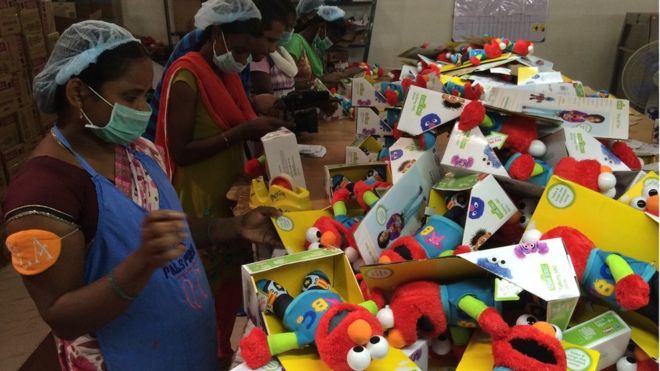 Image from Internet
Around 200 Chinese firms are angling to set up business establishments in the country. The firms are considering opening up factories, assembling plants and distribution outlets in Kenya, aimed at deepening China-Kenya relations. The Chinese investors were in the county to attend an exhibition at the Kenyatta International Convention Centre (KICC) and to scout for business and investment opportunities.

MIE Events International Director said though concrete decisions have not been made between the companies and Kenya government to start business locally, there is high interest and goodwill as well."The companies are interested in opening up new businesses locally as Kenya market demonstrates a growing resilience as well as availability of labour compared to China and other big economies," said the Director. Kenya Investment Authority Managing Director confirmed that the Chinese companies have been exploring opportunities of opening up factories in the local market."Even though no concrete deal has been sealed there is huge intention by the Chinese companies to set up factories locally," The Director."By opening local factories it will make implementation of local projects easier and create more jobs."

The Chinese companies have been in Kenya for the last three days to attend an exhibition at KICC, as well as to scout for business and investment opportunities. The Director said that the intention by the Chinese to increase their presence in Kenya is informed by the $50 billion Chinese One Road, One Belt Initiative (ORBI) conceived last year. With the ORBI approach, China is planning to increase its presence in the world, more so for the production of more goods for other markets. He said China has picked Kenya as the preferred investment destination in the region after reforms in the business environment as well as offering better incentives compared to her neighbours.

Currently, the balance of trade between Kenya and China is skewed towards the latter. The director said that the Chinese investors are interested in setting up plastic molding equipment and materials, home electrical goods, green energy solutions, Furnishing, portable housing solutions and elevators system. He observed that Kenyan businesses and small and medium enterprises will have the opportunity to gain from technology transfer and thus enhance their production capacities. Chinese companies are currently participating in infrastructure development - mainly roads, railway projects, new energy, water schemes and private property developments.

A trade expert said local companies will have an opportunity to learn how they can source for goods from the Chinese market. He added that trade interaction between the two countries will enhance the local companies' understanding of global trade."By setting up production facilities locally, it will reduce the cost of production by almost 50 per cent and thus make it cheaper for local products," he added.