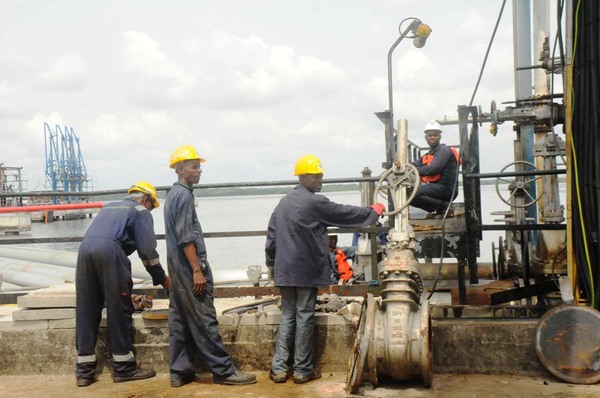 Image from Internet
Oil & Gas Regulation covers common issues in oil and gas laws and regulations – including development of oil and natural gas, import/export of natural gas, LNG, import/export of oil, transportation, transmission and distribution and foreign investment in 29 jurisdictions.

The oil and gas sector remains central to the Nigerian economy and accounts for about 96% of the country's exports. Nigeria has: 39.2 billion barrels of proven oil reserves (the largest oil and gas producer in Africa and the 11th largest in the world).More than 187 trillion cubic feet of proven natural gas reserves (the largest natural gas reserve holder in Africa and the seventh largest in the world).

Nigeria's crude oil production is primarily for the export market. Domestic consumption of crude oil is mostly limited to the supply of Nigeria's four refineries, Port Harcourt I and II, Warri and Kaduna for the production of petrochemicals and related products.Similarly, the primary market for Nigeria's natural gas was historically the export market. However, there is increased local demand for natural gas.

Domestic demand for gas was projected to reach five billion standard cubic feet a day by 2013 with the majority of the demand coming from the growing power sector. However, gas production is expected to rise to 90 billion cubic metres by the end of the 2020, with demand rising by 247% between 2010 and 2020, and export potentials at about 35 billion cubic metres, largely in the form of LNG, leaving about 45 billion cubic metres for local consumption. To ensure that these projected figures are met, the Federal Government of Nigeria (FGN) released the National Gas Master Plan (Gas Master Plan) in 2008. As part of the Gas Master Plan, the FGN has issued the following:

-National Gas Supply and Pricing Policy (Gas Pricing Policy).
-National Domestic Gas Supply and Pricing Regulations (Policy Regulations).
-Gas Infrastructure Blueprint.

The first two instruments impose obligations on gas producers to set aside a predetermined portion of their gas production for supply to the domestic market. The third seeks to fast track the exploitation of Nigeria's gas reserves for supply to the export, regional and domestic markets.