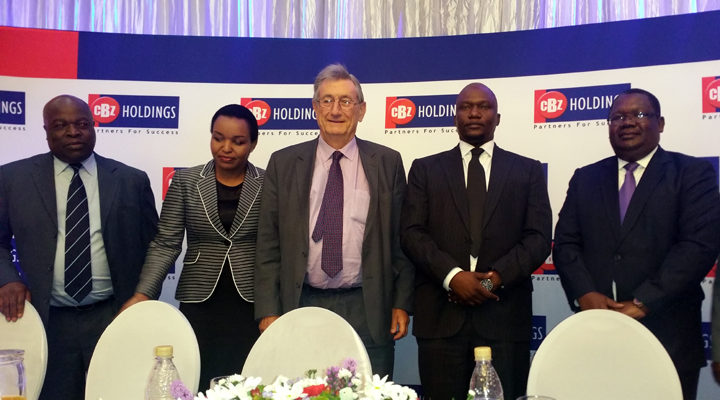 HARARE, May 11 (The Source) – CBZ Holdings' income in the first quarter to March increased 7 percent to $37,7 million, driven by a surge in business in the three month period.
In an update after the group's annual general meeting on Thursday, chief executive Never Nyemudzo said business volumes had more than doubled since last March with the value of transactions growing 19,6 percent to $ 6,7 billion.
Profit after tax (PAT) grew 12 percent to $5,5 million, compared to $4,9 million last year.
CBZ Bank Limited is a wholly owned subsidiary of the diversified and listed financial services group CBZ Holdings (CBZH). CBZH provides a complete range of financial services through various subsidiaries whose activities include banking, short and long term insurance, asset management, securities trading and property investments.
In the three months to March the group's flagship unit, CBZ Bank, increased the number of bank accounts by 5 percent to 386,588.
Advances were flat at $1 billion since last December as the bank maintains a strict approach to credit granting.
During the quarter, deposits grew to $1,8 billion from $1,7 billion as at December last year.
The insurance unit suffered a fall in underwriting income, which was down 12 percent to $1,9 million while policyholders declined 9 percent to 121,518.
Nyemudzo said the group had set aside $70 million towards low cost housing development this year.
"We are at an advanced stage of negotiation with the Bulawayo City Council for Mahatshula Project – 670 medium density stands. We will commence development of 2 800 high density stands in Marondera soon," he said.
Total assets grew 2,3 percent to $2,1 billion in the three month period.